Reexamining ...the annual physical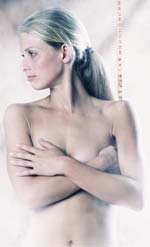 Be honest with your physician about tobacco or alcohol use, past sexual behavior, and current health habits

Many doctors no longer recommend routine testing for anything and everything. Instead, we advocate an individualized, focused assessment called the periodic health examination. By avoiding unnecessary and costly tests this type of exam is not only more productive, but more economical.

The United States Preventive Services Task Force (USPSTF) reviewed the medical literature to determine the value of routine annual physical exams, blood tests, chest x-rays, EKGs, mammograms, and others. From its review, the Task Force developed a set of guidelines for conducting the periodic health examination. These guidelines apply to an asymptomatic, healthy adult… in other words, someone who feels well and has no known chronic illness. Early detection and treatment are valuable for such diseases as hypertension (high blood pressure), hyperlipidemia (high blood cholesterol), and breast, colon, and cervical cancers.

The first step in the periodic health examination is a detailed medical history, including the following:
Past medical illnesses, surgeries, pregnancy injuries, and vaccinations
Medication use, past and present, prescription and non-prescription drugs, as well as herbal products, and allergies to medicines.
Family medical history, especially chronic diseases of parents and siblings, and cause of death if deceased
Social history - marital status, occupation, hobbies, living arrangements and travel history, sexual practices, tobacco use, intake of alcohol, dietary practices, and exercise
The medical history should be as accurate as possible. Keep good records of previous medical problems, tests, and procedures. Know what prescription and over the counter medicines you take, including vitamins and herbal products. Record allergic reactions to all medications by name. Know your family's medical history. Be honest with your physician about tobacco or alcohol use, past sexual behavior, and current health habits. Your doctor cannot advise you accurately with incomplete information.

Next, comes a focused physical exam, which is looking for problems in areas where intervention can make a difference in your long-term health. Depending on age, this exam may include height, weight, blood pressure, examination of the eyes, mouth, heart, lungs, breast, pelvis, rectum and skin, eyes and ears.

Finally, laboratory and other tests may be ordered, depending on findings from the history and exam. Very few tests are performed routinely anymore. Some of the most frequently ordered are:
Cholesterol level
Pap smear
Mammography
Test for blood in the stool
Urine testing
Blood glucose (sugar)
Go to your visit prepared. Ask if it is necessary to fast and if so, for how long. Unless instructed, take all routine medicines as usual. Before a Pap test, do not insert any substances into your vagina for at least 24 hours.

The final part of this streamlined check-up is health counseling…what you can do to stay healthy. With this complete information, your doctor assesses your risk for various conditions. Eliminating risk factors is perhaps the single most important thing any of us can do for our health. Certain factors increase our chances of developing a serious disease, such as a heart attack, stroke, cancer, or diabetes. Some risk factors, like gender, family history or ethnic origin, cannot be changed, however we can influence several important ones, including:
Smoking
Alcohol use
Excess weight
Unhealthy diet
Lack of physical activity
Sexual behavior
For persons at risk, more exams and tests might be recommended. For example, a PSA test may be offered to men with a family history of prostate cancer. A family history of colon cancer will trigger a recommendation to examine the colon with a scope, or x-rays. When heart disease risk factors...smoking, high blood pressure, and high cholestrol are present, an EKG or even a stress test may be ordered .

This focused personalized evaluation followed by targeted counseling by your personal physician will put you on a solid path for your wellness journey.

printer friendly page ·

"Reexamining ...the annual physical"
authored by:

Dr. Aletha Oglesby practices family medicine at the Utica Park Clinic in Tulsa, Oklahoma. She has an interest in international health issues and has traveled overseas on numerous humanitarian medical trips....