Go International in the U.S.A.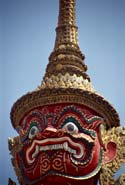 Are you that traveler who craves the exhilaration of worldwide adventure, yet prefers the ease and economy of a domestic itinerary?

Vacation destinations with exotic sights, sounds, and cuisines are more accessible than you might imagine. If you like the prospects of sampling melon moon cakes in San Francisco's Chinatown, strolling through color-drenched tulip gardens in Holland, Michigan, and swaying to accordion music in Lafayette at the heart of French Louisiana, consider becoming a passport-free tourist in an 'international' American city.

CHINATOWN in SAN FRANCISCO, CALIFORNIA is a downtown neighborhood that resembles an exotic excursion into Asia. Immediately beyond Chinatown's ornate dragon-guarded gates are Grant Avenue and Stockton Street, the community's two main thoroughfares. With its souvenir stands and shopping malls, Grant is primarily geared to the tourist trade, while Stockton is more representative of authentic Chinatown, where 100,000 people live, work and play. In the open space at Portsmouth Square, you are likely to spot graceful Tai Chi demonstrations and clusters of elders engaged in games of elephant chess. Be sure to explore alleyways that criss-cross between the main streets. Chinatown's real-life wonders are found in hushed temples foggy with incense and Chinese grocery markets overflowing with fruits, veggies, and fish. Pop into specialty shops selling teas, woks, medicinal herbs, and fantastic kites. Learn about clay pot cookery and the fine art of chopstick use. Before you depart Chinatown, enjoy a customary dim sum lunch; stop by a bakery for moon cakes filled with melon or lotus seeds and crack open a fortune cookie fresh from the factory.


Safety First: Medical Records Master Sheet

In the event a health-related emergency arises while you are traveling, it is important to keep a medical records master sheet on hand for each member of your party. Having essential information ready for presentation to health care providers is a good way to insure prompt, appropriate medical treatment, should it become necessary. Each person's record should include the following materials and information:

Photocopies of front and back of health insurance policy card and personal photo identification such as driver's license
Phone numbers of family physician and other medical specialists providing recent treatment
Health status summary noting known allergies, blood type, chronic and/or current medical conditions, and previous surgeries
Detailed list of all prescription and over-the-counter medications presently taken, with doses and times of day, plus back-up prescriptions for routine medications
Extra pairs of corrective lenses for those who wear glasses or contact lenses plus extra batteries for hearing aid users

For maximum safety, travelers with chronic health problems or allergies should wear medical alert bracelets or necklaces. Place completed medical record sheets in plastic page protectors or in a sturdy folder and store in an accessible location known to everyone in the traveling party.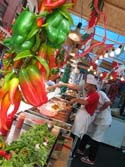 LITTLE ITALY in NEW YORK CITY's Lower Manhattan district features forty restaurants that serve up true Italian cookery. Take a walk along Little Italy's quaint cobblestone streets to visit bustling neighborhood shops and inviting cafes. Pick up delectable pastas such as tortellini or potato gnocchi, sip a rich espresso coffee, or choose a colorful assortment of imported Italian ceramics to brighten up your kitchen back at home. Is a vintage bottle of Chianti, a fresh-baked brick oven pizza, or a creamy-smooth cannoli on your taste testing wish list? Little Italy in New York City is definitely your kind of place.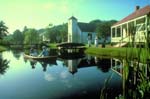 LAFAYETTE, the central city of Louisiana's rural French section, is the ideal starting point for self-guided driving tours of Cajun Country. At Jean Lafitte National Park's Acadian Cultural Center, you can learn about the traditions of the Acadian 'Cajuns' who moved to Louisiana from Nova Scotia in the mid-1700's. Next to the center on the edge of the bayou is Vermilionville, a restored village and living history museumthat recreatesthe lives and times of early Acadian residents. At Jefferson Street Market, you will find an engaging jumble of displays by contemporary artists, crafters, and antique dealers. Dynamic Lafayette and nearby towns are also famous for sprawling plantation homes, upbeat Cajun and zydeco melodies, spirited dancing, and fabulous foods like seafood gumbo and spicy jambalaya.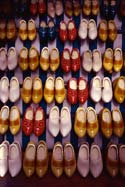 HOLLAND, MICHIGAN is a true Dutch treat for vacationers. A Holland experience transports you into a recreated Dutch Village that recalls the proud heritage of the town's original settlers. You will tour factories and shops that offer authentic wooden shoes, yummy fudge, and hand-painted pottery. Watch demonstrations of klompen dancing and candle making or step back in time to a land of tulip farms, old-fashioned carousel rides, and a "Little Netherlands" museum. At charming Windmill Island, you will see "De Zwaan" (meaning graceful bird), a quarter-century-old Dutch windmill that whirls above tidy floral gardens and waterside picnic spots. A springtime visit is especially memorable. Holland's citywide Tulip Festival each May celebrates the blooms of an amazing six million tulips.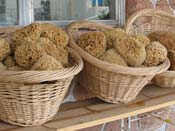 TARPON SPRINGS, FLORIDA first became a sponge-fishing center when industrious Greek Islanders landed there during the early 1900's. Evidence of Tarpon Springs' lively Mediterranean heritage lingers today at the city's celebrated Sponge Docks, where you can witness fascinating sponge-diving demonstrations. Be sure to browse through the dock's appealing assortment of shops and genuine Greek eateries. Come face to face with dazzling fish at the salt-water aquarium; visit a museum devoted to sponges, and purchase traditional Greek handicrafts. In historic downtown Tarpon Springs, step back into old Greece within the hallowed walls of St. Nicholas Greek Orthodox Cathedral, a replica of Constantinople's St. Sophia's Church. And for contemporary water-based fun, take a boat ride on the Anclote River, board a glitzy casino cruise, or go deep sea angling in the Gulf of Mexico.



SAN ANTONIO, TEXAS is a zesty blend of rich history, warm hospitality, and cultural diversity seasoned with a splash of party atmosphere. Mexican, German, Native American, Spanish, and African American cultural traditions intermingle with influences of the Wild West and Old South. San Antonio's steady stream of fiestas celebrates everything from early Texas folk culture and Cinco de Mayo to wine tasting, independent films, and contemporary chili queens. Be sure to visit San Antonio's River Walk and Market Square, where you'll discover a kaleidoscope of performing musicians, ethnic dancers, sidewalk cafes, and sight-seeing river cruises. Other must-see attractions include the city's awesome Museum of Art (housed in the palatial former Lone Star Brewery), the infamous Alamo, and San Antonio Missions National Historical Park.

printer friendly page ·

"Go International in the U.S.A."
authored by:


Paula Loehr, R.N., B.A., worked in the fields of community health and nursing education, and was a school health nurse at the elementary, secondary and collegiate levels before becoming a fulltime journalist. Her writing specialties include family tr...