Houseplants and Flowers for a Healthier and Happier You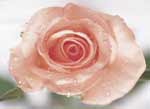 If you thought that all of those houseplants your mother used to tend to were strictly part of her interior decorating repertoire, think again. Over the past decade research, based on studies originally done at NASA, has found that significant health benefits are accrued when individuals surround themselves with plants. Some of the payoffs are that plants absorb carbon dioxide and toxins and minimize headaches, tiredness and sore throats. Plants help us recover from surgery more quickly and they calm our moods. Plants bring beauty and nature into our every day lives while helping us develop a nurturing relationship with another living thing. If you take care of your plants, in return, they will reward you with growth, beautiful greenery and blooms. This exchange is of particular importance for the elderly who may not have human contact on a regular basis.

When selecting plants, if you are a beginner or want to deal in basic plants only, dracaenas, cacti, ferns, palms, or philodendron are all good choices. The number one rule when buying plant material is to make sure the plant is healthy and that you are buying the appropriate type of plant for your use.

You should consider whether the plant needs full sun, shade or filtered sunlight. Does it need to be watered only when bone dry or should the soil be kept moist at all times? The second rule is that you should buy only plants that come with a plastic tag explaining its desired growing conditions and its size at maturity. Believe it or not, over watering kills more houseplants than under watering them, so proceed with caution when watering. Foliage plants like philodendron or ferns will do well under lower light levels and can even thrive with fluorescent lighting rather than natural light. Most houseplants do well in a temperature of 60-70F, so keep them away from excessive heat or cold.


If you want to try a few magnificent blooming plants, here are some of my favorites:
Begonias (particularly Begonia rex): You cannot go wrong with any of the begonia specimens (of which there are over 1,300). They all do well in a slightly acidic peat-based or potting soil mix with bright filtered sunlight. Not a fussy plant, the begonia needs to be watered and fertilized only moderately. Begonia rex is a favorite of mine because of its huge variety of leaf shapes, textures and colors.
Clerodendrum: This variety is a genus of over 400 species of trees, shrubs, and climbers that are found in the world's warmer climates. Although they vary in their climatic needs, they all thrive in deep, moist fertile soil in a sunny location. The aromatic clerodendrum that I have used successfully in my indoor winter tropical garden is Clerodendrum Philippinum, also known as 'Cashmere Bouquet'. This species is full of clusters of pure, double, white flowers that emit an incredibly sweet fragrance and are continually in bloom.
Jasminum: With its dainty and waxy white flowers, which emit a scent that will transport you to another world, the jasmine is a wonderful winter treat. Not all jasmines are fragrant, so remember to sniff before buying. They thrive in well-drained soil, with full sun or partial shade. Water them freely and feed with a low-nitrogen liquid fertilizer (fish fertilizer is fine) monthly.
Abutilons: Also known as flowering maples, these ladylike plants are grown for their showy, bell-shaped flowers. The flowers bloom in a variety of colors, including peach, orange, pink, red, yellow, and white. Abutilons flower continuously from spring to autumn although mine have flowered straight through the winter. They do best in well-drained, fertile soil with full light.
Passiflora: Also known as the passionflower vine, this plant is one of the most seductive and alluring tendril climbers that I have ever encountered. Its exotic flowers (mostly aromatic) will stop you in your tracks. If you have never treated yourself to one, I strongly urge you to do so. You will never regret it. Passionflowers do well in a soil-based potting mix in full light.
Lavandula: During the winter months, I place pots of lavender throughout my home for its relaxing aroma. This scent, along with lavender's grayish, slender stalk, reminds me of Italy and the South of France. Why buy lavender sachets when you can have the real thing? Lavender is easy to grow, does well in full sun, likes well-drained soil and needs only moderate watering.
Gardenia : Who isn't familiar with the intoxicating scent of the gardenia and its showy flowers that bloom continuously throughout a long season? This genus consists of over 200 species of evergreen trees and shrubs from tropical regions of Africa and Asia. When growing gardenias indoor, place in full or partial sun in an acidic-based potting mix with a minimum indoor temperature of 60F. A perfect indoor specimen is Gardenia 'Belmont': it blooms heaviest in winter and into spring and intermittently from that point on. It produces large, rose like creamy colored blooms in full to partial sun.
Tips for buying and taking care of fresh flowers:
Buy cut flowers when their blossoms are closed or are just beginning to open. They will last longer than if you buy them in full bloom.
As soon as you bring flowers home, place them in a sink of cool water until you can tend to them.
Prepare a cleaned vase with water mixed with flower food solution. Follow the directions on packet of flower food.
Remove all leaves that will be below the waterline in the vase.
One by one, cut stems of each flower under cool water with a sharp pruner to the height desired.
Top off water in the vase every other day to help keep flowers fresh.
Place flowers in a cooler, less sunny site in order to help them last longer.
Who doesn't smile when the doorbell rings and a delivery person hands over a beautiful bouquet of flowers? Aren't you delighted when friends come over for dinner and someone walks in with a fresh bouquet or on some of those special occasions where flowers are a popular choice for a gift like Mother's Day, Valentine's Day and birthdays? Flowers do make most of us smile, and research reveals that not only do they make us smile but also they make us happier. A study conducted by Jeanette Haviland-Jones and colleagues in the Department of Psychology of Rutgers University shows that flowers have immediate and long term effects on the moods, social behaviors, memory and emotional reactions of the females and males 55 years of age and older who were tested. Again, with the proliferation and awareness of depression in our society, both in the young and elderly, it is now possible to assume that flowers can serve minimally to boost their mood and desire to interact with others.

When I pass through the local farmer's market or when I am in the grocery store and decide to treat myself to a fresh bouquet of flowers, I immediately feel a sense of pleasure tingling throughout my brain and body. And once home, when I have the time to unwrap them, I love the process of cutting their stems and arranging the flowers just the way I want them. Each time I pass flowers or get a glimpse of them, immediately I am aware of how their beauty leaves an imprint on my soul and takes me to a more spiritual place…even if it is for only a millisecond. Moreover, in a funny way, I know that by having flowers in my home, I am respecting and taking care of myself. After all, why shouldn't I surround myself with beauty and living things that bring me such pleasure?

printer friendly page ·

"Houseplants and Flowers for a Healthier and Happier You"
authored by:


Fran Sorin, recognized as one of America's leading gardening experts, is changing how people perceive gardening. Her multi-media exposure reflects her philosophy that, similar to exercising and following a wholesome diet, gardening is a necessity for...