Living Life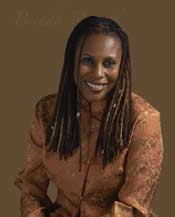 You have to develop a positive attitude. I felt bad and I was wallowing in self-pity

"Despite diabetes, you can live a full and productive life," says Brenda Russell, renowned songwriter and composer.

This philosophy clearly works for the three-time Grammy Award winner, because she has not missed a beat, literally, since being diagnosed with diabetes. While working on the musical stage version of Alice Walker's The Color Purple, Brenda became ill. She was diagnosed with vertigo, given some medicine, and sent back to work. Luckily, a friend noticed that she was still very ill and insisted that she see another doctor. This physician properly diagnosed her as having diabetes and gave Brenda her life back.

Brenda credits her New York doctor, Ann Peters, for saving her life. " You have to make sure you are properly diagnosed and then you have to develop a positive attitude. I felt bad and I was wallowing in self-pity," she claims.

Brenda was immediately prescribed the proper maintenance doses of insulin. She then sought the expertise of a homeopathic dietician who began eliminating improper eating habits and foods from her diet. Her dietician's prescription included no wheat, no pasta, and no rice. "He told me I could eat any fruit with skin on it like peaches, apples things like these, except grapes which are high in sugar. Melons and bananas are off limits. My rule of thumb is if you can't eat the skin avoid it." She rounds out her diet with very lean beef (filet cuts), chicken, and fish. "You won't have weight problems either if you follow this plan," she claims as though she just discovered a treasure.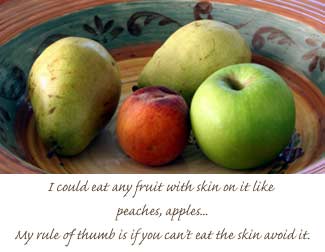 Be careful when you exercise too, Brenda cautions, because this can cause spikes in your sugar.

Brenda also gives credit to her friends who insisted that she seek a second opinion about her health condition. "You really need to have the proper support around you. I just did not take the time to look after me, fortunately my friends did. I place a major emphasis on the importance of a person's mental outlook as well. I can be depressed about having this illness or I can look at the alternative, which is I might not be here (alive). I'm choosing the alternative…I am grateful to be here."

Brenda continues her lifelong work in music that she gained from musical parents (her father Gus was a one-time member of the The Ink Spots). As a teenager, she began performing in a local band and in her late teens joined the Toronto production of Hair, during which time she had began to play the piano. From this point forward her career and her love for music blossomed into the Brenda Russell we know today.

Her music has touched fans on a global scale through millions of albums sold and songs heard on airwaves around the world. Author of "Piano in the Dark," "If Only for One Night" and the anthem "Get Here," Brenda has written for or collaborated with superstars such as Sting; Mary J. Blige; Stevie Wonder; Chaka Khan; Tina Turner; Donna Summer; Michael McDonald; Ray Charles; Earth, Wind & Fire; Luther Vandross; Diana Ross; and Patti LaBelle, among many others. Nominated for three Grammys for 1988's pop classic "Piano in the Dark," Brenda's compositions have also won Grammys for other artists. She has recorded eight solo albums since 1979, with her most recent, "Between the Sun and the Moon," released in 2004. Brenda's songwriting talent has been featured on television and in films such as "How Stella Got Her Groove Back" and Barry Levinson's "Liberty Heights."

The Color Purple took five years to complete. "It was five straight years at fives days a week", says Brenda, who is ready for a little time off. The show is currently on Broadway in New York, and is expected to offer a limited engagement in Chicago beginning April 17, 2007 at The Cadillac Palace, located at 151 W. Randolph, Chicago, Illinois. Oprah Winfrey produces the stage version.

Brenda is currently working on a new album, which will be released later next year.

printer friendly page ·

"Living Life"
authored by:

Patricia Kirby brings several years of journalism, editing, and publishing experience to Radius magazine. She is a published writer and former co-editor of Hoosier Outdoor magazine, with a distribution throughout the mid-west. Patricia is also a form...