Reflections
I thought about the advances and promising treatments we have today inching us ever closer to a cure and I smiled...
---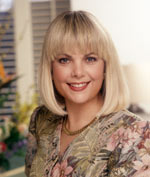 My name is Ann Jillian. While some people remember me from the 80's and 90's television and film screens (Lifetime frequently still plays many of my 27 made for T.V. films), equally as many may recall my battle with breast cancer. I am a 21years plus breast cancer survivor and it is because of one, repeatedly aired movie, The Ann Jillian Story, that my experience continues to live as if in suspended animation, regularly reaching thousands of women whose relatives or friends have been diagnosed or who, themselves, have been recently diagnosed with breast cancer. As a result, I have a steady stream of requests for prayers, written advice, over-the-telephone commiseration, and lecture appearances. It has become a ministry of sorts and I am humbled that I have garnered that trust.



I spend much of my time in reflection. I was always that way. So it's no surprise to me that on my latest October lecture tour that ended in Saginaw, Michigan, I indulged in an abundance of healthy reflection. Enjoying the hours of solitude on my layover, I used it as an opportunity to ponder my life thus far and the many surprises (pleasant and otherwise) it has handed me, the recoveries, the lessons learned, the discoveries revealed about myself and how they relate to other people, especially the ones that have been closest to me. And how I came to be so far from home in an arena I would not have imagined possible so many years ago.

It was a splendid fall day with a crystal chill in the air that smelled like fresh apples and rain, and it evoked an immediate sense memory. I was walking with my mother on the same kind of late afternoon some 42 years before. We were on our way to a "fitting" for her. She didn't say what kind of fitting, and it wasn't until my mother disrobed that I understood. This was a fitting for a prosthesis and bra. No words were spoken to each other, only my Mama's to the lady doing the fitting telling her that her daughter would help her with her brassiere. I was a teen at the time and I was stunned. I don't know why I should have been since I knew my mother had had breast cancer surgery when I was 6 years old, and I knew that mama had recovered with flying colors. I'd just never seen the results revealed, and it was extensive. I realized the quiet secret she had carried with her for so long and I admired and loved her so. That day made a lasting impression.

I couldn't sleep that night, I felt so badly for her. How cruel the scar had looked (in my mother's day, the 50's, to the best of my knowledge there were no "lumpectomies" [excision leaving a small scar], not even modified radical mastectomies, that left a margin of healthy tissue), it was all done with what they called the Halsted Method. It removed the breast and all of the surrounding muscle tissue as well as the prescribed lymph glands. Little care was given to the look of the scar. It was a scar and that was what you had to live with. This also made her daily chores at home as well as in her workplace painful. Although I never heard her complain about it or lessen her work ethic. She was a strong woman and tried to conceal any discomfort or aching (physical or psychological). She still laughed and danced and loved her family with gusto. But, it was the nighttime that betrayed her. Occasionally, I would hear her almost inaudible sighs and stifled whimpers emanating from the locked bathroom door where she quietly grieved her personal loss in privacy. The light of day never caught her crying. To add insult to injury, soon she would be "laid off" from work as a direct result of the surgery.



I had taken up the torch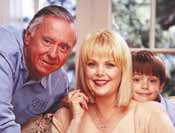 A torch I have been carrying for over 21 years now urging the need for early detection since it is still our very best protection through regular check-ups and swift medical action if needed. Sharing the positive side after breast cancer, trying to shine a light with that torch and bringing hope in the knowledge that there are legions of us who have gone on to have happy, healthy, productive lives, (even have children after their breast cancer as I did). I would do it for Mama and those like her who didn't have the benefit of "open communication". I would do it for those who feel alone and scared right now. I would do it to educate young women for their futures.


How sad, that at that time, the word cancer was a subject swept under the rug. A word associated with doom whispered behind hands as if the utterance of the word would be scandalous. There must have been countless women, courageous women, who suffered their loss and challenges in silence too. It touches me deeply to this day. So when I join in breast cancer events all over the country and see women talking to women, sharing stories of victory, offering shoulders to cry on and intently compassionate ears to listen, being active politically as well as in essential fundraising, asking hard questions and welcoming truthful, tender answers, and rediscovering the beauty of being women…I am overcome with emotion. How far we have come since my mother's era in the 50's, or Betty Ford's period, or even my time in the 80's. This is a different age of open communication.

While many have frequently thanked me for opening the door to the previously avoided subject, I thank a woman whom I consider to be the Godmother of it all, a former First Lady, Mrs. Betty Ford who announced her diagnosis of breast cancer to an unsuspecting and shocked nation approximately 25 years ago with candor and grace. Suddenly it was o.k. to openly speak of this disease. Mrs. Ford's admission created a healthy atmosphere for discussion and support. You can imagine how honored I felt when I received a phone call from Mrs. Ford to my hospital bed the night before I was to have my surgery. A friend had reached out to her and she graciously called a young woman whose thoughts, she knew would be serious ones only hours away from major surgery. She began with, "You poor dear. I know how you feel…" and then she said something that has stayed with me throughout the 21+ years that have followed that night, "…it's o.k. to cry, but not for too long…" Of course! Mama instinctively knew it too and tried to teach me through her actions. So, this is what wise women know… I knew that I would share those words one day with other women in need. And there in Michigan on a blustery fall day, amid the familiar pink ribbons so proudly displayed everywhere in support of Breast Cancer Awareness Month, a surge of cold air suddenly interrupted my reverie and brought me back to the present. I thought about the advances and promising treatments we have today inching us ever closer to a cure and I smiled. I thanked God for my life, my husband and son, my mother and father, Mrs. Ford, my medical team, and the privilege of carrying the torch for as long as He deems it necessary.

Thank you for reading, and get a check-up!
Learn more about Ann Jillian at www.AnnJillian.com.

printer friendly page ·

"Reflections"
authored by:


Ann Jillian is a three-time Emmy & Golden Globe Award winning actress and singer. Since 1985 Ann has added "motivational speaker" to her impressive list of credits, addressing business, medical, professional and women's groups with her own unique bl...