Speaking out on P.A.D... Phylicia Rashăd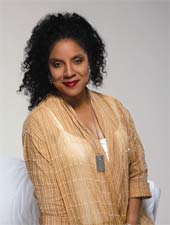 Interviewing celebrities always gives me a thrill and as long as that excitement continues, I believe I am still in the right occupation. But every once in awhile some interviews prove more electrifying than others. So was the case when I spoke recently to Phylicia Rashăd. One reason for my excitement is that she is one of my favorite actors. Her poise, her spirit, her looks…express to me she is a person who is talented, intelligent, and caring. The very instant that her low, distinguishable voice came on the phone my excitement revved up and I had to remind myself… you're a professional…not a star-struck teenager.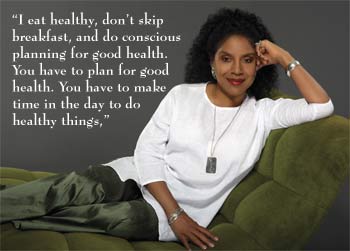 Rashăd won over many hearts in her role as Clair Huxtable in the 1980s television series The Cosby Show. As the wife of Dr. Cliff Huxtable —played by Bill Cosby—Rashăd played the part of a successful attorney and mother of five children. In their roles, Rashăd and Cosby appealed to audiences of all ages and races. The couple rendered such chemistry during the show that when it ended Cosby contacted Rashăd to portray his wife again in the 1996 TV comedy series Cosby. For her role in the miniseries, she received two Emmy Award nominations for Outstanding Lead Actress.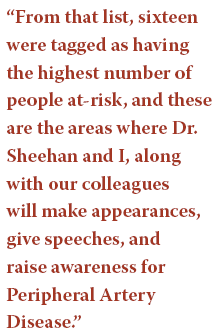 Stepping out of her comedic role, Rashăd took on a more serious character when she appeared last fall in the television adaptation of A Raisin in the Sun. More recently, she starred on Broadway in the role of Big Mama in an all-African American production of Tennessee Williams' Pulitzer Prize winning drama Cat on a Hot Tin Roof—directed by her sister Debbie Allen.

Rashăd was born in Harris County, Texas, to Andrew Arthur Allen and Vivian Ayersan. Her father was a dentist and her mother was a Pulitzer Prize nominated artist, poet, playwright, and publisher. She has a brother, Tex—Andrew Arthur Allen Jr.—a jazz muscian; sister, Debbie Allen—actor, choreographer, and director; and brother, Hugh Allen—real estate banker in North Carolina. Rashăd graduated from Howard University, where she later taught drama. She speaks both English and Spanish fluently.

Rashăd married former NFL wide receiver and sportscaster Ahmad Rashăd on December 14, 1985, after he proposed to her during a pre-game show on a nationally televised Thanksgiving Day game between the New York Jets and the Detroit Lions. She has a son, William, a daughter, Condola, and three stepchildren (Ahmad's from a previous marriage). The couple divorced in 2001.

Despite her many activities, Rashăd is currently busy promoting awareness of Peripheral Artery Disease (PAD) and urging people to be tested. She and her colleague, Dr. Peter Sheehan of Mount Sinai Medical Center are traveling the nation to speak at conferences, grant interviews, and talk one-on-one about this rarely diagnosed disease.

Rashăd said that getting time off from Cat on a Hot Tin Roof was a welcomed respite not only for rest but also for time that she can now devote to creating awareness of PAD. "The PAD organization has identified twenty-seven cities as "hot spots," she told me. " These are cities whose residents are at higher risk for PAD—based on age, diabetes, and smoking. From that list, sixteen were tagged as having the highest number of people at-risk, and these are the areas where Dr. Sheehan and I, along with our colleagues will make appearances, give speeches, and raise awareness for Peripheral Artery Disease."

According to Sheehan, PAD is not a new disease; it's just not as well known because its symptoms often go undiagnosed. "Our goal is to educate the public and the physicians," he said. PAD claims nearly eight million victims per year, and is specific to people over age fifty that smoke, have diabetes, high blood pressure, high cholesterol, and a family history of heart attack or stroke.

The symptoms of PAD include pain, cramps, and a tired feeling or heaviness in the legs, thighs, or buttocks when exercising—even while walking just a short distance. These symptoms most likely ease after rest, and they are the easiest symptoms to recognize. Sheehan said these symptoms should not be dismissed as a natural part of aging. Think of them as a sign that the arteries in your legs may be partially blocked. If this blockage is happening in the legs, it could be happening in the arteries of the heart and brain, which could result in a heart attack or stroke. People who experience any of these symptoms should ask their doctor about being tested.



The most common symptoms of PAD are cramping, pain, or tiredness in the leg or hip muscles while walking or climbing stairs. Typically, this pain goes away with rest and returns when you walk again.

Many people mistake the symptoms of PAD for something else.
PAD often goes undiagnosed by healthcare professionals.
People with PAD are at higher risk for heart attack and stroke.
Left untreated, PAD can lead to gangrene and amputation.
If you smoke, you have an especially high risk for PAD.
People with high blood pressure or high cholesterol are at risk for PAD.
PAD is easily diagnosed in a simple, painless way.
You can take control by leading a heart-healthy lifestyle and following the recommendations of your healthcare professional.
Most cases of PAD can be managed with lifestyle changes and medication.
Source from the American Heart Organization website www.americanheart.org

According to the PAD Facts website— www.padfacts.com, testing for PAD is simple. One test that is often used is an Ankle-Brachial Index (ABI). The diagnosis of PAD uses a comparison of the blood-pressure readings from a patient's arms and ankles to calculate the ABI number. Medical guidelines recommend early detection for PAD using the ABI. It helps doctors diagnose the disease in patients who don't have any symptoms but who are at risk for heart attack or stroke. The ABI is also a recommended test for people over fifty with diabetes. The test takes about ten minutes to perform and is painless.

"Unfortunately," says Sheehan, "many insurance companies won't pay for the test and therefore physicians are reluctant to recommend it. Denying reimbursement for this test is one aspect of the disease that our PAD team hopes to bring to light during the forums that are scheduled in the "hot spot" cities." Fortunately, most cases can be managed with lifestyle changes and medication.

As for her own health, Rashăd has not experienced any of the symptoms of PAD or heart disease.

"I eat healthy, don't skip breakfast, and do conscious planning for good health. You have to plan for good health. You have to make time in the day to do healthy things," she says. "I do floor exercises daily and ride a stationary recumbent bike. I love my recumbent bike. I can recline and still get a good work-out while increasing circulation in my legs."

Immediate plans for Rashăd include her joining Sheehan and colleagues to visit four of the identified sixteen states for the PAD awareness tour. Those states and cities scheduled for the tour include Baltimore, MD; St. Louis, MO; Chicago, IL; and Miami, FL.

For resources and information about Peripheral Artery Disease, visit www.padfacts.org or the Radius website at www.radthemag.com and click on this article.

printer friendly page ·

"Speaking out on P.A.D... Phylicia Rashăd"
authored by:

Patricia Kirby brings several years of journalism, editing, and publishing experience to Radius magazine. She is a published writer and former co-editor of Hoosier Outdoor magazine, with a distribution throughout the mid-west. Patricia is also a form...