Watch out for the touted MAGIC PILL!

Unfortunately, only one over the counter (OTC) weight loss medication is FDA approved.

With New Year's weight loss resolutions in full swing, or struggling at this point, it is often hard to resist the aid of weight loss remedies. Our society tends to seek the "quick-fix" or "magic pill" to solve obesity problems. Unfortunately, only one over the counter (OTC) weight loss medication is FDA approved, and as a pharmacist, it is hard for me to recommend any medication, dietary supplement, or herbal medication that does not have the Food and Drug Administration's seal of approval. For this reason, I will focus on only approved, prescription and non-prescription, weight loss medications.

It is important to keep in mind that weight-loss medications should be used only by those who are at increased health risk due to their obesity or those who have other chronic conditions due to their weight such as diabetes or high blood pressure. They should not be used for "cosmetic" weight loss. In some cases, a certain BMI, or body mass index, is recommended. In addition, they must be used in conjunction with behavior modification. That includes consuming a healthy diet and getting proper exercise. In many cases, diet and exercise should have been tried BEFORE weight loss medications are prescribed.

Appetite Suppressants
The majority of FDA approved weight loss medications are classified as appetite suppressants. Appetite suppressants promote weight loss by decreasing the appetite and making the body feel fuller by acting on neurotransmitters in the brain that affect mood and appetite. Appetite suppressants are related chemically and pharmacologically to amphetamines and therefore possess a possibility of dependence. All of the prescription appetite suppressants are controlled substances.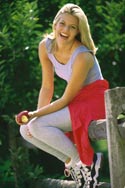 Common side effects of appetite suppressants include dry mouth, dizziness, insomnia, increased blood pressure, increased heart rate and constipation. Caution should be advised prior to driving a motor vehicle or operating any machinery when taking these medications and blood pressure and heart rate should be monitored closely as they tend to increase both.

Some examples of appetite suppressants include phenteramine (Adipex-P® or Ionamin®) and sibutramine (Meridia®). In general, appetite suppressants are indicated for only short-term use. However, the newest drug, Meridia® is now approved for long-term use, up to two years.

Lipase Inhibitors
Another FDA approved weight loss medication is called a lipase inhibitor. This type of medication blocks fat digesting enzymes in the gut, thereby preventing its breakdown – so it can't be absorbed. Fat is carried through the GI system so that it can be excreted in the feces. Essentially, if taken prior to meals, the fatty foods that are eaten are not absorbed by the body.

Common side effects of lipase inhibitors include oily discharge, loose stools, urgent or "accidental" bowel movements, and flatulence. With this type of medication, the more fat that is consumed, the worse the side effects will be. Therefore, it is very important to consume reduced-fat, reduced-calorie meals with lipase inhibitors. These drugs will also cause a deficiency in the fat-soluble vitamins A, D, E, and K. Absorption of these vitamins will be prevented by this type of weight-loss medication and supplemental multivitamins are recommended, but they must be taken at least two hours before or after the lipase inhibitor.

Examples of lipase inhibitors include Orlistat (Xenical® 120mg RX and Alli® 60mg OTC).
In December 2008, the FDA alerted consumers not to purchase or consume more than 25 different over the counter weight loss products because they contained undeclared, active pharmaceutical ingredients, which may place consumers' health at risk. These medications, some of which were marketed as "herbal and natural," or as "dietary supplements" actually contained ingredients, which were not even listed on the label. In some cases, they contained medications which included: sibutramine, (a controlled substance), rimonabant (a drug not approved for marketing in the United States), phenytoin (an anti-seizure medication), and phenolphthalein (a solution used in chemical experiments and a former laxative until it was withdrawn from the US market due to suspicions of causing cancer).

It is always important to be vigilant and research any medication or dietary supplement that is not approved by the FDA, especially those that claim to be that "magic pill." Discussions with your doctor or pharmacist are always advised. A list of the tainted weight loss pills can be found at http://www.fda.gov/bbs/topics/NEWS/2008/NEW01933.html

printer friendly page ·

"Watch out for the touted MAGIC PILL!"
authored by:


Tamara Dulin, R.Ph., is a registered pharmacist with Nightingale Home Health Care in Carmel, Indiana. A 1991 graduate of Butler University College of Pharmacy, she has spent the majority of her career in consulting. She is a past president of the Ind...