Keeping that Youthful Look just got easier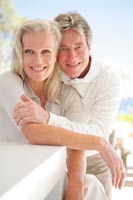 The vast majority of cosmetic procedures currently performed in the United States are of the non-invasive variety, with minimal to no downtime.

Over the last decade, we have seen a significant increase in the number of patients seeking non-invasive methods of facial rejuvenation for the treatment of sun damaged and prematurely aged skin. Nonsurgical options have expanded greatly; in fact, the vast majority of cosmetic procedures currently performed in the United States are of the non-invasive variety, with minimal to no downtime. This trend is expected to continue to grow as further research leads to the development of enhanced injectables and filling agents, novel lasers and light devices, and topical prescription and non-prescription remedies to combat the signs of aging.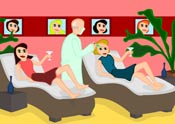 Be informed and be selective
These specialized tools need to be used with precision to achieve ultimate results

As many different types of practitioners and "medi-spas" are now offering some of these non-invasive services, there is a real concern regarding who should be allowed to perform these cosmetic treatments. While injections and laser treatments may seem simple, these specialized tools need to be used with precision to achieve ultimate results. First, it is imperative that patients seek treatment only from board certified dermatologists or plastic surgeons. Second, patients must always be wary of the practitioner who has only one laser and purports that it can "do it all" – each skin condition typically requires a specialized device and lasers often produce different effects in different types of skin. Therefore, patients should always see someone who is experienced in lasers or injectable techniques and has access to a full armamentarium of devices or materials. These procedures should be performed in clinical settings, not frivolously in non-medical sites, and always beware of the lowest priced offers – you usually get what you pay for!

More options
There are over 60 different injectable filling agents currently on the market. The longevity of these products within the skin varies from a few months to a few years. Our view is that the needs of most patients are best served using the mid-range hyaluronic acid products that typically last six to twelve months and can be immediately dissolved if a problem were to arise. The hyaluronic acid fillers (most commonly used are Restylane and Juvederm) are the most malleable of the filling agents and demonstrate immediate cosmetic enhancement with a very low risk of complications. For patients who experience "filler burnout" after several treatment sessions and know what degree of correction is best for them, more permanent filler solutions can be pursued (e.g. Artefill, silicon).

Of all the injectable products available, however, Botox is the most commonly used and is a safe tool to both prevent and treat facial wrinkles of the upper face. Although Botox can be used safely in the lower 1/3 of the face and neck, its use in the upper face to prevent/treat crow's feet, frown lines, and horizontal forehead lines is typically considered the "gold standard" for wrinkle reduction. Botox may lessen the amount of surgical intervention ultimately necessary for someone, or it might defer or replace surgery altogether. Botox may also be used postoperatively to enhance the results of surgery if that course of treatment is chosen.

Huge advancements have been made recently in regards to laser and light-based devices for the treatment of sun-damaged skin. Lasers today offer much more than they used to – with options ranging from minimally invasive IPL (Intense Pulsed Light) treatments to mid range fractionated and pixel devices (e. g. Fraxel laser) to fractionated CO2 lasers and to the most invasive, traditional resurfacing CO2 and erbium YAG lasers. While the more modest laser options offer limited wrinkle reduction, they usually have little to none of the potential consequences of the invasive resurfacing procedures such as permanent pigmentary alterations or prolonged redness. The less invasive devices are best used to reduce some of the more obvious signs of sun damaged skin such as brown spots, redness (broken capillaries), or fine lines.



Before

After




Botox can help
We feel the best way to combat sun damaged or aging skin is to use these non-invasive treatment methods in combination as part of a well-managed plan. Having a cosmetic intervention sooner, for example, is one way to optimize facial cosmetic results. With Botox, it's always best to treat fine lines and wrinkles before they develop into deeply etched creases. Using Botox as a method of prevention will keep facial lines from worsening or creating an insurmountable issue for the cosmetic surgeon later.

Despite the unparalleled efficacy and satisfaction associated with Botox, a minority of patients may feel that treatment does not last long enough to warrant the cost. However, potential consumers should be aware that many patients are satisfied with once or twice yearly Botox treatments. While there may be an interval where the effect fades, these treatments still help to slow down or reverse worsening facial wrinkles. Less frequent treatments will also help patients on a budget because they do not have to repeat treatment at the first sign of muscle movement to see long-term cosmetic benefits. This benefit is also true with some of the facial fillers. Younger patients with more modest wrinkling often feel that the improvement lasts up to a year or longer and therefore don't feel the need for re-treatment at excessive frequencies. Patients of all ages may also notice that after a few filler injections, the effect lasts longer as new collagen is formed and deposited within the treated areas.

Combination treatments performed more frequently and earlier help to reduce the signs of aging and may enable patients to avoid undergoing aggressive procedures in the future. The triad of Botox injections, filling agents, and minimally invasive laser or light-based devices offers the average patient a nice balance of wrinkle reduction with improvements in skin texture, tone, and volume. Addressing aging skin changes early on will also prevent the worsening of lines, wrinkles, and skin laxity despite increasing age and persistent ultraviolet light exposures – thus maintaining healthier, younger looking skin at all times.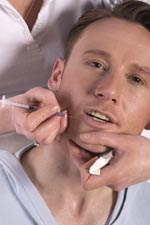 For patients with more advanced aging as evidenced by deeper wrinkles, folds, and redundant skin, it is probably not very cost effective to pursue the array of minimally invasive procedures. Often these types of treatments will have very little effect on severely damaged or aged skin and will result in little to no improvement at all. A definitive surgical approach such as a facelift, eyelid lift (blepharoplasty), or brow lift will produce results that are far more impressive for these patients and will be much more cost effective in the end. Minimally invasive treatments may be used after surgical intervention, however, in a complimentary fashion to further enhance the overall cosmetic effect and better maintain the results of surgery. For example, the patient who undergoes a facelift for treatment of severe wrinkling and redundant skin but fails to address the quality of his/her skin is ultimately doing him/herself a disservice. All aspects of photo-aging including brown spot and redness removal, reduction of a sallow complexion, and treatment of fine lines that persist after surgery must also be addressed for optimal results.


Patients today are well-informed consumers and well-educated regarding the range of possibilities available for cosmetic enhancement. There has been a general shift away from invasive cosmetic procedures over the last ten or fifteen years because of associated risks and prolonged recovery times. As a result of this consumer-driven trend, a variety of new treatment modalities have emerged to combat the effects of excessive ultraviolet exposure on the skin and intrinsic aging with little to no downtime. Patients who address aging skin concerns earlier, before lines become too severe or skin laxity too advanced, simply look better and are able to maintain a healthy youthful appearance. A combination of newer, non-surgical treatment modalities may be employed to address both facial and non-facial skin. Injectable treatments such as Botox and soft tissue fillers soften lines and wrinkles in the face and add volume, thus reducing a potentially aged or haggard appearance to the skin. In addition, laser treatments help the overall appearance of the skin in terms of texture, tone and elasticity. With such a multitude of options available to the average consumer, aging does not have to be graceful – it can be fought every step of the way!

printer friendly page ·

"Keeping that Youthful Look just got easier"
authored by:


Scott R. Miller, M.D., F.A.C.S., is Board certified by the American Board of plastic surgery. He is a Clinical Assistant Professor of Plastic Surgery at the University of California, San Diego and frequently writes and lectures on Aesthetic Plastic S...