If it works…stick with it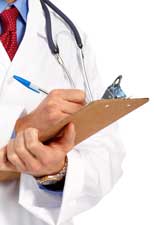 Cost saving tips for healthcare

Last fall I attended the Indiana State of Our Health Forum, where healthcare leaders gathered to discuss new programs and ideas for improving the quality of healthcare. The value of such events is that in the mutual information sharing, the potential to make a leap of progress is ignited. Yet it strikes me that with consumers bearing more responsibility than ever before for their healthcare, administrators and we physicians ought to do more to share what we know.

So, here is my advice to patients about how to get the best quality healthcare available. You may notice that even with the best analytic tools available, healthcare quality often boils down to patients taking the kind of homespun advice we got from our mothers. It's remarkable how well Mom's counsel stands up to scrutiny.

Find (Dr.) Someone You Trust. It's true. Having a physician you trust can actually benefit your health. This point is beautifully illustrated by recent research that showed the only correlation between the treatment and improvement of depression was...you guessed it, a positive patient-physician relationship. Consider this: Even the placebo effect works better when the patient trusts his physician.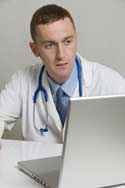 First, make sure your physician uses an electronic medical records system, or EMR. This computerized system stores, tracks, and analyzes medical information.

Surround Yourself with Models of Success. This idea is a corollary to the preceding tip. It may be manifest, but choose a physician in good health or, more to the point, in good shape. With countless studies having shown that consistently healthy behaviors are the best insurance against disease, it is essential to have a physician who "walks the walk" and can believably reinforce your efforts to be well.

Effort Counts. Take a stake in your health. Patients get better when they are vested in getting better, and that means doing something to improve your health and tracking your progress. If you don't know where to begin, start by asking your doctor to recommend some simple steps you can take to get healthy and how you can easily monitor your progress.

Do Your Homework. With consumers charged with more healthcare decisions than ever before, this is perhaps the most important piece of advice I can give. First, make sure your physician uses an electronic medical records system, or EMR. This computerized system stores, tracks, and analyzes medical information. The kind of efficiency and analysis possible through EMRs facilitates otherwise impossible improvements in care. EMRs are an especially valuable component of healthcare for anyone with a chronic disease. Today, ten of the thirty-two Indiana physicians certified by the Diabetes Physician Recognition Program, operated by the National Committee for Quality Assurance, belong to American Health Network. The close monitoring and tracking made possible by our EMR system helped these excellent physicians meet the program's rigorous standards of care. Further, EMR systems enable visits and follow up questions, lab test results, appointment scheduling, and prescription refills to take place online, at the patient's convenience. The other important "homework" is to regularly ask what new programs are available to help you maintain your health. New, technologically enhanced programs and services can help well-informed consumers get healthy and stay healthy. In several years, MEDCO Health Solutions' new automated pharmacy and research center, under construction in Anson, will provide genetic testing to make sure patients get the medications they're most likely to respond to. And what about new lower cost alternatives? Studies have shown that it is often cheaper to pay out of pocket for prescriptions at Wal-Mart than to use private insurance. But, with an increasing number of options in the healthcare marketplace, it's up to you to ask.

Stick to What Works. Of course, the newest thing is not always the best thing. We discovered this when analyzing the amount spent on medications for our diabetes patients. Counter-intuitively, the physicians who most closely follow best practices and whose patients achieve the most positive outcomes tend to prescribe older, generic medications for their patients at the lowest cost. In fact, if every diabetes patient within American Health Network were on this regimen, we would theoretically have healthier patients while avoiding $58 million a year in medication costs—a savings that would both directly and indirectly benefit patients. Similarly, if you have a health regimen that works for you, consider alternatives carefully before abandoning ship for something new.

printer friendly page ·

"If it works…stick with it"
authored by:

Ben H. Park, MD also serves as American Health Network's president and Chief Executive Officer (CEO. American Health Network is a patient focused company that is committed to putting physicians in charge of managing and directing the delivery of heal...