"Shauna's Hope"
A gift from the heart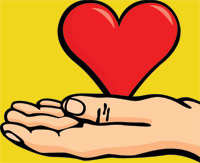 Shauna Rose Kaufman was seventeen when she died. On June 18, 2009, while on her way to work, she lost control of her vehicle on a wet road around a dangerous curve and slid into a telephone pole. It is every parent's worst nightmare. She was my granddaughter.

Shauna was passionate about people and about justice. One of her goals was to help others and, to that end, she decided to be an organ and tissue donor. Shauna's wish to donate her organs was not honored because of an error and lapse in the state system of Delaware. My daughter-in-law, Amy Kaufman, in this moment of trauma had the wherewithal to find out why Shauna's wish to be an organ donor was not honored. Because of her remarkable persistence and the compassion of the Delaware Office of the Chief Medical Examiner (OCME) and the Gift of Life Foundation (GOL), the state of Delaware has now implemented a new policy mandating that the Office of the Chief Medical Examiner (OCME) refer all non-hospital deaths to the GOL for potential organ and tissue donations. The Gift of Life (GOL), located in Philadelphia, serves eastern Pennsylvania, Southern New Jersey, and all of Delaware. This policy is now referred to as "Shauna's Hope."



Under United States law, the regulation of organ donation is left to states within the limitations of the National Organ Transplant Act of 1984. Each state's Uniform Anatomical Gift Act seeks to streamline the process and standardize the rules among the various jurisdictions, but it still asks that the donor make an affirmative statement during her or his lifetime. Many states have sought to encourage the donations to be made by allowing the consent to be noted on the driver's license. It is especially important to let a family member know that you have committed to being an organ donor.

There are more than 85,000 people awaiting kidneys on the national registry, and about 61percent of them are African-Americans, Hispanic-Americans, and Asian-Americans (according to the Department of Health and Human Services). These minorities have the highest need and the most trouble finding a compatible kidney donor. The number of patients now on the waiting list and other data are available at Organ Procurement and Transplantation Network: www.optn.org. The number of people requiring a life-saving transplant continues to rise faster than the number of available donors. Approximately 300 new transplant candidates are added to the waiting list each month.

How to get started
The road to organ transplant begins with the physician or specialist who is providing your care. If he or she determines that you are in organ failure and that organ replacement is either the treatment or cure, you will be referred to a transplant center. Once you have a referral, you will need to make an appointment for an evaluation to determine your suitability for organ transplant. If you are a candidate for an organ transplant, you will undergo further testing. If your organ failure happened quickly, is progressing quickly, or is considered an emergency, the testing will be completed within days. The testing will also determine your ability to tolerate surgery. For example, if you are seeking a liver transplant, you may still be tested for heart, kidney, and lung function to make sure you are able to tolerate surgery and anesthesia.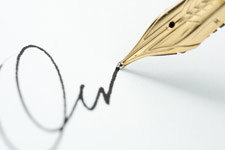 There are two main systems for organ and tissue donation, the "op-in" (everyone who has not given consent is not a donor) and the "opt-out" (everyone who has not refused is a donor). In some systems, family members may be required to give consent or refusal, or may veto harvesting even if the donor has consented. Some countries with opt-out systems have high donor rates, some do not. This indicates aneed for a multi-dimensional approach to organ and tissue donation. Education is the key .

If your disease is the result of addictive or abusive behaviors, such as cirrhosis caused by alcoholism, you will be expected to become free of such behaviors. Social workers will help you seek counseling and support groups for your addictions. An inability to control addictive behaviors will exclude patients from being listed for a transplant.

Adequate funding, strong political will to see transplant outcomes improve, and the existence of specialized training, care and facilities increase donation rates. "Shauna's Hope" believes in these concepts and aims to improve organ and tissue donation throughout the United States. We hope states move toward a system to achieve that goal and honor Shauna.

For additional information contact the Gift of Life website at www.donors1.org or phone 1-800-DONORS-1, as well as the foundation website: www.shaunarosekaufmanfoundation.com.

printer friendly page ·

""Shauna's Hope"
A gift from the heart"
authored by:


Dr. Kaufman earned his medical degree from State University of New York, Downstate. He has been involved in medical records review throughout most of his professional career. In 1989, he became Medical Director of the healthcare consulting firm, Birc...