Patients beware of misnomers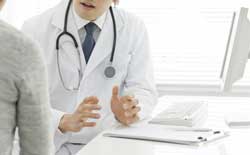 If it is too good to be true…it probably is

I spend a good deal of my time explaining procedures and educating my patients. It's a part of my job that I have always liked and I think I am pretty good at it. Patient information used to come entirely from doctors. Patients would often get several opinions and those opinions would usually vary only slightly. Most of the time, my colleagues and I would be on the "same page." Well, those days are over! Enter the information age of the Internet, infomercials, and advertised "innovations."

More and more I find myself having to undo damage. Not on my patients' thighs or faces, but in their minds and understanding. I find myself having to untangle the mess of misinformation that inundates my patients through voluminous Internet searching and advertised "specials." If it sounds too good to be true, it probably is. If the name of an operation includes the words "quick" or "non-surgical," beware! If it promises day and night improvements in one day, say "no way." Here is an example. A charming woman came to my office one day. We will call her Sherry. She complained of some figure flaws after having liposuction with some other doctor. I examined her and suggested some fine tune liposuction using Vaser technology and some fat transfer to smooth out the contours. The fat transfer was intended to take some fat from where she had too much and move it to the low spots. I thought my encounter went well and she understood my recommended plan, the recovery, the risks, and the expected benefits. I moved on to the next patient while my patient coordinator went in to explain the fees and logistics. It is our custom to provide the "quote" in writing. It was then that the firestorm commenced.

"Oh, no!" She exclaimed. "I don't want liposuction! Lipo is what caused this problem! I came in here for liposculpture. And I want to get the laser liposculpture! You guys have got it all wrong!"

All the explaining I had done, or thought I had done was for naught. There was no trust or rapport built, even though I thought there was.

This misunderstanding was entirely based on nomenclature, a system of assigning names to a particular science or art. In other words, one person calls a particular sport football, to another it's soccer. It's the same game, just with two names. Vaser liposuction uses a different technology to do the same thing as a laser. It breaks up fat with low impact technology prior to the extraction of the fat. In my hands, there is no difference. But it can be a deal breaker to a patient, just because the name is not the same. Liposcupture? It's a made up term. It simply refers to liposuction and fat transfer in a combined procedure. So you see, what I was recommending for Sherry was exactly what she wanted. She just had another name for it, which caused a complete breakdown in communication.

Liposculpture versus liposuction is a perfect example, but there are others. In an effort to appear unique for the purposes of marketing, new names are coined on a daily basis. Face lifting can be the most confusing. I have counted at least ten new names for doing what can be best described as an abbreviated facelift. I myself am a little guilty of complicity here. In an effort to cut through confusion in my office, I began calling my abbreviated facelift an O-Lift. O is for Ordon. It's simply my "take" on the mini-face lift. I first began calling it that, just so my staff would know what I was talking about when I recommended the procedure. The term has since leaked from my office, but I try not to promote it.

Many competitors in my field are constantly "inventing" new procedures and advertising them heavily. They show fantastic results that occur in just two days. But the reality is they often depict a much more involved, complex procedure and mislead the public about recovery time. It then becomes my job to counsel the patient about how those expectations are unrealistic.

Therefore, my advice is to avoid the new innovation that was advertised in the infomercial promising the impossible for half the expense of the traditional wisdom. In most cases, unfortunately, you will find that you get what you pay for!



Additional Information: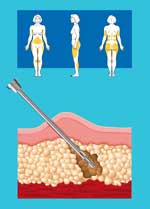 Watch out for new names for "old" procedures

Facelift
A facelift is a facelift. It can be either partial or full, but if incisions are made and skin is removed, it's a facelift.

Liposuction
Liposuction can be traditional or assisted. That's it. Assistance can be mechanical power, water aided, ultrasonic (Vaser), or laser assisted. This assistance is not always necessary or desirable.

Laser Surgery
Some people combine the word laser with a surgery to make it seem more modern or high tech. Usually it's the same surgery we have done for years but a laser is used to do a certain maneuver, such as to stop the bleeding. Hence, it becomes laser brow lift instead of just a brow lift. There is no difference.

Non-Surgical
Some doctors call their procedure a "Non-Surgical Weekend Facelift." They put in a chin implant, do liposuction on the neck, and add fat to the low areas. How doing three types of surgery on someone is non-surgical is beyond me. Not surprisingly, such a procedure takes more than a three-day recovery.





printer friendly page ·

"Patients beware of misnomers"
authored by:

Dr. Andrew Ordon, MD, FACS is a Plastic Surgeon and one of the Co-Stars of the Emmy winning syndicated television series, "The Doctors." He has two successful practices in Beverly Hills and Rancho Mirage, California and he is a founding member of the...