Is Online Shopping a fantasy come true or just an addiction?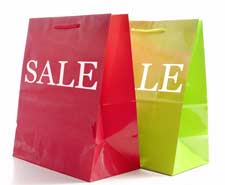 It would seem that compulsive shopping is, a recognized addictive behavior and, can be linked to at least one of the typical feel-good brain chemicals of addiction

BILL: "Former model turned freelance writer Avis Cardella lived the high life," writes Jay MacDonald, "…complete with fashionista friends, weekends in the Hamptons and lots and lots of retail therapy." In his Internet story about Cardella's new book, "Spent: Memoirs of a Shopping Addict," Macdonald tells us she realized her shopping problem only when (dead broke), "she found herself in the lingerie section of Barneys buying twenty Cosabella thongs, one in every color, without any idea of how she got there." Dave, do you believe that?
DR. DAVE: How could Avis Cardella become so intoxicated trying on underwear that she did not know where she was? Ever driven your car over a route you know so well that you go into automatic, and suddenly "come to," ten or fifteen miles farther than you realized? The brain can divide itself, operating on several different levels.

BILL: Cardella blames her shopping addiction on the "luxury-label" fever of the early 90s when retail therapy became a daily ritual." What she does not mention is booze or dope. How do you get high merely on shopping, with no chemical intake at all?
DR. DAVE: Bill, this is your old problem—being unable to believe the brain can intoxicate itself. I know you realize that things like meth, cocaine, and speed are connected to dopamine—the feel good brain chemical—is behind a lot of intoxication.

BILL: But, Doc, those are drugs, they trigger a brain chemical in the same way that heroin triggers endorphins or booze links with serotonin. But how can anybody believe that activities like shopping or gambling are like meth or crack cocaine?
DR. DAVE: Well Bill, Pfizer Drugs has its corporate fingers crossed that twelve members of a jury don't believe it either.

BILL: That compulsive shopping can be linked to dopamine pathways?(http://www.bnet.com/blog/drug-business/sex-shopping-addiction-lawsuits-may-force-faster-drug-safety-updates/4890)
DR. DAVE: The Mayo Clinic found scientific evidence that's touched off lawsuits from patients who took dopamine replacement drugs for Parkinsons. Mayo found that five percent experienced gambling addiction behaviors, along with sex and eating impulse problems.

BILL: And compulsive shopping?
DR. DAVE: The highest correlation between addictive behavior and these drugs was found in the 5.7 percent of the patients who experienced control loss over their shopping behaviors.

BILL: So, it would seem that compulsive shopping is (One), a recognized addictive behavior and (Two), can be linked to at least one of the typical feel-good brain chemicals of addiction?
DR. DAVE: By one of life's coincidences, just as you and I began discussing shopping addiction, I found myself out on the golf course with Mike Brubaker, author of "Deadly Odds"—an authoritative text on gambling addiction. Mike has been warning us that the Internet was going to create a gambling explosion even before I had a Facebook Page.

BILL: I understand his book comes complete with harrowing personal experiences?
DR. DAVE: Listening to him talk about the addicted gambler, I didn't hear a lot of difference between their struggles and those of compulsive shoppers like Avis Cardella.

BILL: I get your drift Dave; E-Bay must be the online Caesar's Palace of the shopping addict.
DR. DAVE: That's why there's software on the market today that can, says the Optenet Company, "Control online shopping addiction."

BILL: The same as with porn -- they have computer programs that block your ability to shop online or go to sites that promote shopping?
DR. DAVE: There are an estimated 18-23 million compulsive shoppers and, to get a quick idea of what we mean by that, MTV did a two-minute profile you can watch on YouTube at this link: (http://www.youtube.com/watch?v=NOvUbV_WWb0)

BILL: And for our readers who might want counseling for shopping addiction?
DR. DAVE: I like to send my compulsive shopping patients to the Recovery-Connection at this link: (http://www.recoveryconnection.org/addiction/compulsive_shopping.php). I've also found that counselors credentialed through the National Council of Problem Gambling are very good. For one in your area, visit their website.

BILL: All exemplify one of my favorite ideas about addiction: If you try to fill the hole in your belly with the wrong stuff—booze, dope, gambling, money, sex, or shopping for twenty different colored Cosabella thongs from Barney's—you can never get enough.


printer friendly page ·

"Is Online Shopping a fantasy come true or just an addiction?"
authored by:


Bill Manville and Dave Moore met when Dr. Moore was Director of The MacDonald Center addictions rehabilitation facilities at Scripps Memorial Hospital in San Diego, where Bill was a volunteer peer facilitator. Dr. Moore is a licensed psychologist and...