Freeing caregivers from MARTYR SYNDROME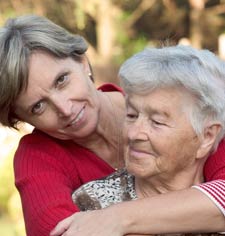 Caregivers of older adults are some of the most selfless people in the world. They give up their time, money, and energy to assist an elderly loved one. But is it possible to be too selfless as a caregiver? Absolutely, and it can have grave consequences.

Caregivers experience more illnesses and injuries than their counterparts in the same age group who are not providing care to dependent loved ones. Once a family member commits to care for an older loved one, it is common for the caregiving to consume that personís life. Eventually some caregivers believe they are the only ones who can care properly for their family member. Tunnel-vision takes over and caregiving becomes their identity.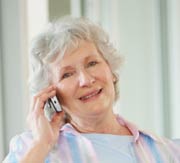 Instead of seeking help from the doctor, caregivers are frequently cancelling and rescheduling their own regular check-ups.

Unfortunately, more often than not, caregivers do the job alone, without significant help from others. There are major consequences to being a caregiver, particularly a solo provider. Caregivers and those who love caregivers need to understand that too much selflessness leads to martyr syndrome. Martyr syndrome occurs when caregivers experience negative consequences in multiple areas of life as a result of caregiving.

Physical Consequences
Often the first symptom of caregiver martyr syndrome is physical problems. The caregiver may struggle with headaches, stomach problems, muscle tension, and excessive fatigue. The caregiver is likely not sleeping or eating well. Exercise has gone out the window. Ironically, while these issues are occurring the caregiver is often focusing intently on the physical/medical problems of the older loved one. Instead of seeking help from the doctor, caregivers are frequently cancelling and rescheduling their own regular check-ups.



How to Help

It can be a challenge to pull a caregiver from the depths of martyr syndrome. Often caregivers are in denial about their ďover-commitmentĒ to caregiving. A useful exercise for the caregiver can be carefully considering each consequence category: physical, social, financial, spiritual, emotional, and psychological. Listing any issues he or she is having within each category can be a helpful step to facing reality.

If the caregiver is not open to doing this, friends and family members can gently point out the areas of concern. When friends and family members do this along with an offer to reduce the caregiverís load, it can sometimes be effective. Friends and family must understand, however, that it may take several offers of help before the caregiver accepts. It can be very difficult for some caregivers to let go and begin to free themselves from martyr syndrome.

Another option is to enlist the help of other professionals who may be able to convince the caregiver to lighten the load. Friends and family can always contact the caregiverís physician, financial planner, clergyperson, or psychotherapist to share their concerns. While these professionals wonít be able to share information back with the friends and family due to confidentiality, often they are willing to accept information about the caregiver. Caregivers may take a warning from a professional more seriously than they will from friends or family.

If friends and family members of a caregiver are unable to offer direct help, there are many resources in the community that can provide hands-on help to a caregiver. Each of the following national organizations can link a caregiver to local services all over the country:
Senior caregiving is a noble undertaking but is not a job for one person. What happens to the older patients when their overextended caregivers are hospitalized or even die prematurely? In order to prevent this common scenario, it is critical for caregivers to free themselves from the martyr syndrome.

Financial Consequences
Even if an elderly loved one is completely financially independent, caregivers may find themselves struggling with financial concerns. A caregiver employed outside the home is more likely to reduce hours or even consider resigning or retiring early to ensure care for the loved one remains uninterrupted. When the older loved one has limited financial resources, the caregiver will frequently pay for necessities and even some luxuries that will improve quality of life for the loved one. This obviously reduces necessary funds for the caregiverís immediate family.

Spiritual Consequences
Most Americans describe themselves as spiritual, religious, or both. Caregivers regularly experience interruptions to their plans for religious services or spiritual routines. Some caregivers experience these issues more subtly than others. For example, a Catholic caregiver whose Sunday Mass schedule is interrupted because of her motherís needs may notice before a caregiver who has gradually stopped meditating regularly. People rely on spiritual practices like yoga, meditating, prayer, and religious services to help them deal with stress, uncertainty, and to increase inner strength. While caregiving, people need their spiritual practices more than ever, but during this time they are likely to be abandoned or minimized.

Social Consequences
If a caregiver cannot remember the last time she did something fun with friends or family, social consequences have developed. Is the caregiver turning down lunch or dinner invitations with others? Perhaps the caregiver is taking care of her husband and she doesnít want to go out without him, worried about being a third wheel with other couples. Caregivers who have abandoned previously enjoyable activities like golf, biking, movies, book club, or playing cards are in the process of isolating themselves.

Emotional Consequences
Caregivers often experience feelings of anger, resentment, guilt, frustration, sadness, and loneliness. Caregivers who are feeling bombarded by negative feelings on a daily basis, especially when they donít acknowledge or discuss them, are likely suffering from martyr syndrome.

Psychological Consequences
Caregivers with a history of mental health concerns like depression and anxiety disorders find themselves susceptible to increased symptoms while providing care for a loved one. Even those who have sought treatment for such conditions may find themselves struggling with the trigger of caregiving stress. Because of their responsibilities, caregivers can be reluctant to seek treatment, even when they know that old symptoms are flaring up. The stress of caregiving can also trigger new diagnoses. Since caregivers are focusing on their loved oneís medical issues, contacting a doctor about new mental health symptoms is often a low priority. Denial, particularly for those who have never suffered with a mental health concern previously, also contributes to the lack of seeking treatment.

printer friendly page ·

"Freeing caregivers from MARTYR SYNDROME"
authored by:


Jennifer FitzPatrick, MSW, LCSW-C is an author, speaker and educator. Founder of Jenerations Health Education, Inc., she has more than 20 yearsí experience in healthcare. For more information on Jennifer FitzPatrick, please visit www.jenerationshea...