Heathcare Preparedness for the sandwich generation


Picture the scenario: your elderly mother, a widow living alone in Chicago, has been hospitalized after a fall and hip fracture complicated by pneumonia. After spending a week supporting her you return home to New York and then receive a phone call from a discharge coordinator telling you that your mother must be discharged within 24 hours. A million questions race through your mind; where will she go? Who will make the arrangements? Will this be covered by insurance? Who will take care of her if I can't? Will she be able to go home? Who will pay her bills? What am I going to do?

As the baby boomer generation passes through its sixth decade and approaches senior citizen status, it does so having lived during a time of miraculous advances in modern medicine. These advances have allowed our parents to live longer and our children to grow up healthier. However, along with those blessings the boomer generation must now cope with the challenges of being responsible for not only their own complex health-care decisions but for their longer living parents as well.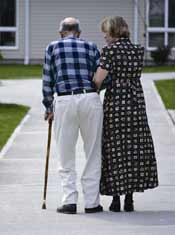 Most fifty-somethings are ill prepared to face the difficult medical problems and the tough decisions that sometimes accompany the aging parent. Caring for an aging loved one requires forethought and attention to detail that can go a long way to preventing misdirected care, needless dissipation of assets and family strife.The following factors all conspire to confound medical preparedness even for the best informed:

Unfamiliarity with family providers.
Become familiar with your family's doctors, nurses and other caregivers. A simple note or phone call once or twice a year will go a long way to making you and the providers known to one another.

Geographical distance from family and decision makers
If distance separates you from those who might depend on you for assistance or decision-making, set up a process that lets you have eyes and ears when you cannot be there in person. Friends, relatives, visiting nurses, ombudsmen, or neighbors should be identified and recruited as early as possible to work with you for the benefit of your loved one.

Lack of information about our family member's medical problems (family health secrets included)
At a minimum, create a diagnosis list for family members that you or others can refer to in an emergency. Contact your loved one's primary care physician to arrange for consent to send you progress notices when appropriate, compliant with HIPPA regulations which might otherwise preclude this type of effective communication.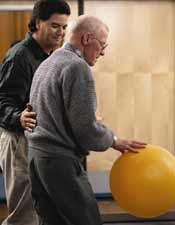 Unfamiliarity with third party policies and reimbursement for family members in the face of soaring medical costs.
Make copies, front and back, of all medical coverage cards for your own records. Particularly after a hospitalization, arrange for copies of all bills from multiple providers in the hospital including radiology, cardiology, pharmacy, PT and others to be sent to you directly. Even though you are not the responsible party, advance requests of this nature when authorized by the patient are usually granted. You may even wish to have all mail forwarded to you until recovery is complete. This can be done online at www.usps.com. Introduce yourself to the local banker and consider becoming a signatory on accounts to facilitate bill payment during incapacity and recuperation.

Lack of legal authority to take charge of events in a timely fashion.
Familiarize yourself and your lawyer with a Springing Power of Attorney, which can allow a designated individual to step into the shoes of a person who becomes incapacitated for any reason. This will allow you to tend to their affairs when they cannot or may not recover. A health care power of attorney should always be executed and on file with the primary care physician and hospital. Discussions about DNR orders should never be left to the time of an emergency. Be sure that you have copies of or at least access to wills and trusts and deeds that may not be easy to find under duress. Discuss division of responsibility and decision making to avoid any one member bearing the weight of such difficult decisions.

Lack of Information about available resources
Alternative living arrangements are often required after an incapacitating illness. The social services departments of most hospitals can offer options for such care. To keep a loved one in their home environment, consider some combination of home health services and private caregivers that are often covered by third party reimbursement. If assisted living or nursing home are required, check with State Agencies for their report cards, often available on line.

While there is no substitute for being there in person in a time of need, life can sometimes preclude that option. Planning ahead for the inevitable infirmities can go a long way to minimize the impact of an illness in our elderly loved ones.

printer friendly page ·

"Heathcare Preparedness for the sandwich generation"
authored by:


Dr. Sam J. Sugar is a Board Certified Specialist in Internal Medicine licensed in Illinois and Florida. A 1972 graduate of the University of Illinois College of Medicine, Dr. Sugar is Associate Professor of Medicine at Rush Medical College in Chicago...