How to Improve Your Hospital Stay ...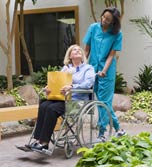 The average hospital is an unfamiliar, anxiety-provoking, non-warm fuzzy, mysterious repair shop, where sick people are diagnosed and treated. From a managerial standpoint, it is a hotel, restaurant, laundry, laboratory, operating room, physical and emotional crisis center, and many other service organizations. When consumers come to this place for services, they are sick, in pain, frightened, in some form of distress, and clearly in need of attention. What is most frightening is that it is an environment where many caring people are doing their best to help, but each is unwittingly able to make an error, which can cause harm.

To help you become a working member of your care delivery team, there are seven questions that you should ask.

Q. Do I really need to be treated in a hospital?
A. Ask your doctor if your problem can be managed as an outpatient. There are now many surgical procedures, which can be safely carried out in a "surgicenter." Transfusions and intravenous medications can be provided safely in a walk-in clinic or hospital emergency department. You do not have to be hospitalized to have a colonoscopy, gastroscopy or bronchoscopy. These unpleasant and uncomfortable procedures are conducted under deep sedation and only require that you be observed until you are awake and functioning and have someone to take you home.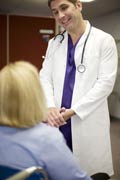 Q. Now that I am in the hospital, what should I expect?
A. Make sure that your doctor has carefully explained to you, or to your selected advocate, what is going to take place here in the hospital. Will blood be drawn every morning? Why? Are there certain x-rays that need to be taken? What are they looking for? Will I be going to the operating room? Please explain very carefully, and with pictures, exactly what you intend to accomplish. The doctor is required to explain any invasion of your body, and it must be explained to your satisfaction. You must understand, for instance, why your hernia is being repaired, what to expect, what potential complications may occur, and what will happen if nothing were done. It is important for you to cooperate, but it is your body and no one can touch it without your permission!

Q. How do I express my personal needs?
A. If you have a hard time sleeping without your favorite pillow, bring it to the hospital with you. Do not be afraid to take your picture album, your Bible, your favorite book, or your reassuring uplifting poem. It is best not to take your own slippers. The hospital usually has some sort of protection for your feet that is not slippery. Do not take anything that would plug into the hospital's electric sockets, such as your radio or electric shaver. The hospital uses special safety plugs to protect you from harm and comply with fire safety codes. The hospital generally provides a TV and some form of music device but you may bring your I-Pod, portable computer, or any battery operated piece of equipment.

Q. Whom should I use as my advocate?
A. I would suggest that you choose someone you trust, someone who cares about you, and someone who will spend time with you at the hospital. We all have people who love us, but this job requires thoughtful dedication and pleasant aggressiveness. You need a person who is going to protect you, address your needs, and seek the answers to any questions you may have. If you do not understand the explanation that your doctor has just provided, your advocate needs to hear the explanation and ask questions for you. Some people on the hospital staff may think that your advocate is a pain in the behind; that is their problem, not yours!

Q. What can I do to protect myself from harm?
A. Be curious and communicate, communicate, communicate!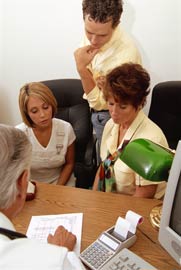 Q. How do I know that I am ready to go home?
A. First, you should feel better. Secondly, if you had pain, it should be under control with as little medication as possible. Third, your doctor, not your insurance company, says you are ready to go home. Keep in mind that the hospital is not a great place to stay. There are sick people there! You might catch some bug or develop an unfortunate complication. Generally speaking, the longer you stay in the hospital, the more likely you will encounter some iatrogenic harm. Iatrogenic means caused by a physician or health care worker.

Q. What will I need when I leave the hospital?
A. You and/or your advocate will need follow-up instructions from your doctors and nurses. Expect one or more prescriptions, a specific diet, and defined limitations of activity. Make sure you understand how to take medications, when to change the dressings, and, very importantly, when to make your next appointment. I am sure that there are many questions you might explore. Remember you are part of this health care team. You must do everything in your power to comply with the physician's instructions. Take your medications on time and as directed. Obey the admonitions regarding physical activity. Arrange for your next outpatient visit and be sure to keep the appointment. Hospitalization can be hazardous to your health. The old saying, "An ounce of prevention is worth a pound of cure," is clearly applicable here. Stay healthy!

printer friendly page ·

"How to Improve Your Hospital Stay ..."
authored by:


Dr. Kaufman earned his medical degree from State University of New York, Downstate. He has been involved in medical records review throughout most of his professional career. In 1989, he became Medical Director of the healthcare consulting firm, Birc...