Add SPRING gardening to your EXERCISE routine!


People and plants are rejuvenated by the spring season

The dandelions are blooming and the moles are working. A sure fire sign that spring is here.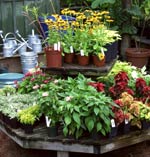 Have you noticed that people seem to be obsessed with grass? When I was a kid growing up on the farm, grass was very important. We had cows and they ate grass and gave milk. Today, people grow grass just so they can mow it and then complain about how fast it's growing. Spreading four or five applications of fertilizer annually is what makes the grass grow, but an application in September and again in November is enough fertilizer to keep lawns green and growing.

Lawn mowing wouldn't be so bad if the clippings were left on the lawn. However, it's the politically correct thing to collect clippings and put them in the trash. The landfills are already full without grass clippings. In some counties the trash is incinerated, but clippings don't burn, so they still end up in the landfill. Clippings are about 90 percent water, so in a few days, when left on the lawn they simply dry up and that saves a lot of work and landfill space.

GROW YOUR OWN VEGGIES
Vegetable gardens have gone the way of the chicken house, milk house, and the outhouse. Some of the diehards still plant a few tomato plants. This past winter disease problems developed in the tomato fields and prices shot up to $3 a pound! So, the price increase may encourage tomato planting this year. Wait until the danger of frost has passed before planting.

Tomato cages have revolutionized growing tomatoes. Staking tomatoes was the way to go years ago, but the wire cage allows plants to produce three times as much fruit with no effort. All one has to do is keep the growth inside the cage. But believe me, the 99-cent tomato cage that is found at garden centers and nurseries is not the way to grow tomatoes. They are much too small. Real gardeners make their own cages out of concrete reinforcing wire. The cages should be two feet in diameter and five feet tall to contain the typical tomato plant and 30 pounds of fruit. These sturdy cages last forever and they can be used to grow cucumbers, too.

ANNUALS ADD COLOR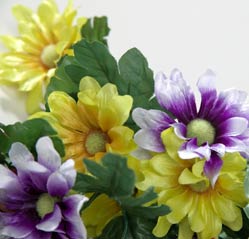 Every landscape needs some color and annual flowers can provide instant color. Plenty of sunlight is necessary for most flowers to bloom, but if you have a shady area, stick with begonias, coleus and impatiens. Geraniums and petunias may grow in the shade, but there will be very few flowers. Most annuals come with small tags that provide clues on the proper location and care of the plants. Given the right conditions, annuals will bloom until frosty conditions develop in the fall.

TURN YOUR PATIO INTO GARDEN SPACE
Many seniors have downsized and moved into condominiums and retirement homes where gardening space is limited. However, these living accommodations typically have small decks or patio areas. For these living spaces, container gardening can fill the need to cultivate your green thumb. Containers come in all sizes and shapes. Just remember that the larger the container, the easier it is to maintain. Plants growing in a six ounce Styrofoam cup will have to be watered daily. Forty pound bags of topsoil are inexpensive, relatively easy to handle and can be plopped down like pillows to make great growing containers. Just cut holes in the plastic bag and plant! Of course you will have to water them, but that is not difficult.

Indoor plants can be given a vacation on the patio or deck during the spring and summer seasons. If the areas are sunny, start the plants off in a shady location and gradually adapt them to the sun. Otherwise, plants can sunburn just like people.

SWING INTO SPRING
Walking is relatively good exercise and just walking the "block" gives you the opportunity to enjoy your neighbor's plants. During the spring, shrubs and trees often burst into magnificent bloom that captivates the neighborhood. The view is free for simply strolling through.

If you want to enjoy the countryside, visit the State Parks. Spring is wildflower time in Indiana. Hiking the trails in the State Parks is a good way to get acquainted with these spring beauties. If you are interested in wildflowers pick up a copy of Kay Yatskievych's book, Field Guide To Indiana wildflowers. It contains colored photographs and drawings of nearly1, 564 wildflowers. Wow, I had no idea there were that many wildflowers! Yes, the book will be most helpful, otherwise you will be lost in the vastness of the flowers.

Swing into spring the easy way. The ole muscles tend to lose their tension over the winter months. Gradually bring them back into shape by walking and enjoying the miracles of the spring beauty that abounds all around.

printer friendly page ·

"Add SPRING gardening to your EXERCISE routine!"
authored by:


Indianapolis gardening guru "Dr. Dirt" (Dick Crum) shares his knowledge and wit every Saturday and Sunday morning on a radio Home and Garden show that is broadcasted from Indianapolis, Indiana. Dick was a longtime horticultural educator with the Purd...