Coping with time-crunched physicians
by Paul Griner, MD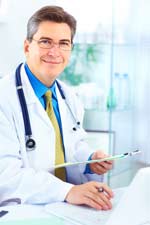 What patients can do to get the most out of their office visit

It's not your imagination – you're getting less time with your doctor. Primary care physicians are in short supply in the United States, which means increased pressures and heavier workloads for those in practice.

Many physicians say their favorite part of being a doctor is the relationships they form with patients, but those are harder to cultivate now because physicians are so squeezed for time.
read in detail




Calling all doctors, Is healthcare in crisis?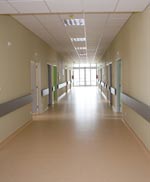 In 2014, 32 million people currently without health insurance will become insured, and there will not be nearly enough primary-care physicians to meet their needs.

There's a crisis in primary health care. In some cities, almost 90 percent of primary care physicians are not accepting new patients because their practices are full. And it's only going to get worse.

In 2014, 32 million people currently without health insurance will become insured, and there will not be nearly enough primary-care physicians to meet their needs. Less than 20 percent of new physicians are entering primary care, which includes the specialties of family medicine, general internal medicine, and general pediatrics.
read in detail




Safeguard Your Health-Care Dollars
by Angel M. Garcia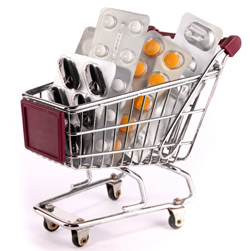 Physician offers tips for saving money, assuring quality

More Americans are paying more of their health-care costs out of pocket every year because they lack insurance, have higher deductibles and co-payments, or have chosen a Health Savings Account plan.
read in detail




"Shauna's Hope"
A gift from the heart
by Arthur Kaufman, MD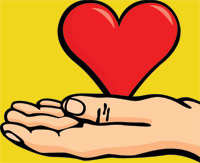 Shauna Rose Kaufman was seventeen when she died. On June 18, 2009, while on her way to work, she lost control of her vehicle on a wet road around a dangerous curve and slid into a telephone pole. It is every parent's worst nightmare. She was my granddaughter.

Shauna was passionate about people and about justice. One of her goals was to help others and, to that end, she decided to be an organ and tissue donor. Shauna's wish to donate her organs was not honored because of an error and lapse in the state system of Delaware. My daughter-in-law, Amy Kaufman, in this moment of trauma had the wherewithal to find out why Shauna's wish to be an organ donor was not honored.
read in detail




If it works…stick with it
by Ben H. Park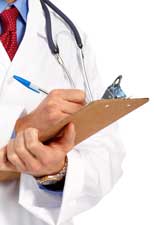 Cost saving tips for healthcare

Last fall I attended the Indiana State of Our Health Forum, where healthcare leaders gathered to discuss new programs and ideas for improving the quality of healthcare. The value of such events is that in the mutual information sharing, the potential to make a leap of progress is ignited. Yet it strikes me that with consumers bearing more responsibility than ever before for their healthcare, administrators and we physicians ought to do more to share what we know.
read in detail




The Most Important Member of the Treatment Team YOU!
by Shielagh Shusta-Hochberg, PhD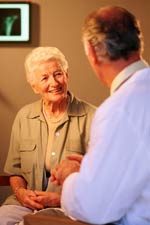 You alone have the unique perspective of living with this body the team is treating. Your input matters, and so do you!

You, the patient, have a major role in the management of your health care. We have come to expect the doctor to be the know-all and be-all of the situation, along with nurses and others on whom your physician relies to carry out orders for tests, restrictions on diet, or mobility and so on. It's easy to feel that all of them are in charge of you, and that you don't really have a voice or a vote. You do have a vote, and as the consumer of services whose body is at issue, you must exercise that vote or live with the consequences.
read in detail




Be kind when calling the "doc" After Hours
by Duncan MacIvor, MD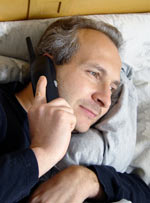 By advising you over the phone, your doctor is essentially doing you a favor. If you make that as painless as possible for the doctor, you will get better service, and both of you will be happier.

Late one night during the early days of my practice, my pager awakened my wife and me. Sleepily, I returned the call to a woman who, to my astonishment, proceeded to ask a question so routine that while it would hardly have been noteworthy by day, at that hour, it was little short of abusive.
read in detail




First, Do No Harm, Errors in Medicine
by C. Robert Meloni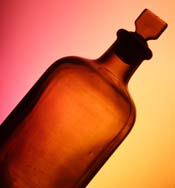 There are more ways to give medication to a patient than ever were thought possible. With all these advances come a greater number of chances to make errors of omission, or commission.

A well-known medical aphorism is, "first, do no harm." No one would argue with those words. But there are many ways that harm occurs – and errors also occur without harm being done.

Back when there were fewer medications, fewer procedures, fewer tests, and fewer ways to do things, error corrections were easily made, omission errors were readily avoided and the possibility of dosage errors occurred less frequently.
read in detail




Improving Patient-Physician Connectivity: The Personal Medical Record
by M. Tray Dunaway, MD, FACS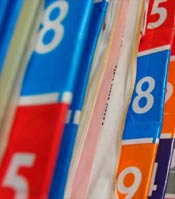 If patients can assist physicians by making it easier to obtain a medical history in a physician friendly format, it's a win-win opportunity.

Most patients overlook one of the most important benefits you can give yourself to ensure high quality personal healthcare. For any physician, the very first necessity before identifying and finding solutions for your medical needs is obtaining an accurate medical history of both current and previously established medical problems.
read in detail




Selecting an Anesthesia Provider
by Barry Glazer, MD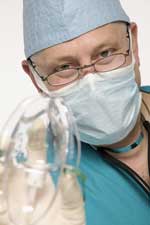 When patients require surgery, most people trust their surgeon to assure that the individual administering the anesthetic for surgery is competent and qualified. However, this assurance is not automatic, and you, as the patient, have some responsibility in choosing who will provide your anesthetic, just as you do in selecting your surgeon.

When your surgeon schedules your surgery, a specific anesthesia provider might not be requested. Discuss with your surgeon the process for deciding who will administer your anesthetic at the facility where your surgery will be performed. Usually, if a particular provider is not requested, someone in the anesthesia department "assigns" someone to your case.

However, in almost all hospitals, the surgeon, as well as the patient, has the right to request a specific individual.


read in detail




Paging Dr ? Paging Dr ...
by M. Tray Dunaway, MD, FACS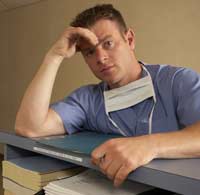 Around the country, doctors are limiting their practices due to rising medical liability insurance rates. In some states, physicians simply close their practices and move to a more insurance friendly state, or choose to retire, or transition to a non-clinical environment. As a result, more and more patients have to travel further for needed medical care.

Heart disease is one of many "silent killers" in medicine. The disease often creeps up with minimal or no symptoms and continues to be the leading killer of men and women worldwide. Up to 40 percent of heart attack victims will die before they can receive treatment...
read in detail




Reexamining ...the annual physical
by Aletha Olgesby, MD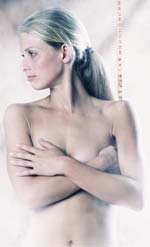 Be honest with your physician about tobacco or alcohol use, past sexual behavior, and current health habits

Many doctors no longer recommend routine testing for anything and everything. Instead, we advocate an individualized, focused assessment called the periodic health examination. By avoiding unnecessary and costly tests this type of exam is not only more productive, but more economical.
read in detail




Heathcare Preparedness for the sandwich generation




by Sam Sugar, MD, FACP


Picture the scenario: your elderly mother, a widow living alone in Chicago, has been hospitalized after a fall and hip fracture complicated by pneumonia. After spending a week supporting her you return home to New York and then receive a phone call from a discharge coordinator telling you that your mother must be discharged within 24 hours. A million questions race through your mind; where will she go? Who will make the arrangements? Will this be covered by insurance? Who will take care of her if I can't? Will she be able to go home? Who will pay her bills? What am I going to do?
read in detail




How to Improve Your Hospital Stay ...
by Arthur Kaufman, MD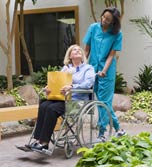 The average hospital is an unfamiliar, anxiety-provoking, non-warm fuzzy, mysterious repair shop, where sick people are diagnosed and treated. From a managerial standpoint, it is a hotel, restaurant, laundry, laboratory, operating room, physical and emotional crisis center, and many other service organizations. When consumers come to this place for services, they are sick, in pain, frightened, in some form of distress, and clearly in need of attention. What is most frightening is that it is an environment where many caring people are doing their best to help, but each is unwittingly able to make an error, which can cause harm.

To help you become a working member of your care delivery team, there are seven questions that you should ask.
read in detail