Are friends holding you at arm's length?
Causes and solutions to bad breath
by Kevin Sands, DDS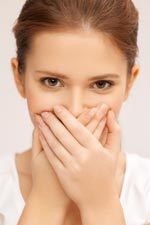 As a celeb cosmetic dentist for some of Hollywood's elite, I have the inside scoop on what to avoid, how to fix, and how to freshen breath.

It is an embarrassing topic really. No one wants to admit to having bad breath—worse yet; no one wants to tell you that you have bad breath. As a celeb cosmetic dentist for some of Hollywood's elite including Miley Cyrus, the Kardashians, Emma Stone, Robert Downey Jr., Kanye, Charlie Sheen, and others, I have the inside scoop on what to avoid, how to fix, and how to freshen breath.
read in detail




A hard, crunchy apple can act as a car wash for the teeth
by Arthur Glosman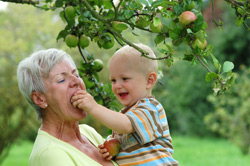 Bleaching is probably one of the most significant changes that you can make to your smile.

In appearance-obsessed cities like Los Angeles, of course, a beaming smile rules, and it seems as if nearly everyone has tried whitening strips; hydrogen peroxide-filled trays; whitening toothpaste, mouthwash, and even floss. When something becomes a trend, though, it makes sense to look at it skeptically, including for its possible health implications. It doesn't appear for now that the quest to flash the whitest smile possible has an adverse effect on health. Aside from tooth sensitivity and gum irritation, use of peroxide on teeth so far has been shown to have no further side effects, even among adolescents.
read in detail




Lower your risk of heart disease and cancer through better oral health
by Dan Sindelar, DMD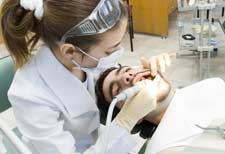 Study after study has shown that periodontitis, an inflammatory disease of the supporting tissues of the teeth, can lead to heart disease, stroke, cancer, dementia, and a host of other ailments.

Each year, 14.75 million people die of heart disease, stroke, and diabetes worldwide. Better oral hygiene could help save them. The medical research is undeniable. Study after study has shown that periodontitis, an inflammatory disease of the supporting tissues of the teeth, can lead to heart disease, stroke, cancer, dementia, and a host of other ailments.
read in detail




Myths may be contributing to an unhealthy smile
by Greg Diamond, DDS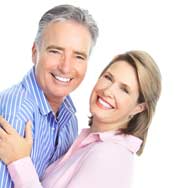 A healthy smile is priceless: it's infinitely more attractive than an uncared-for mouth (puffy, bleeding gums and discolored teeth do not a beautiful smile make) and the deep relationship between oral health and overall health cannot be overstated. The problem is that between long-held, yet mistaken views of oral care (did you know that flossing isn't the cure-all many believe it to be?) and the fact that about forty million Americans avoid seeing a dentist due to dental anxiety and phobia every year, most of us have oral health habits that leave much to be desired. The top three myths encountered at our practice and what you can do about it will surprise even the most conscientious oral care patient.
read in detail
Is chewing gum a secret to a healthy smile?
by Ellie Phillips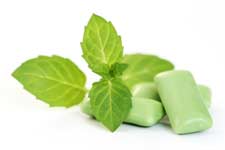 Changes in oral flora can be achieved using small amounts of xylitol, a natural sweetener, administered daily, after meals.. It is found in candies, mints and gum. A mix and match approach can be applied, using xylitol dissolved in water and candy or gum after meals.

Pain from untreated cavities can quickly lead to problems with eating and speaking, and for young children it may impact sleeping and learning. Preventing cavities in young children is not only desirable, but research shows that children with cavities before the age of four are at greater risk for disease in their adult teeth. Also, dental disease has strong ties to general health and heart disease, diabetic insulin control, pre-term birth and more.
read in detail




Have you flossed today?
by Thomas Connelly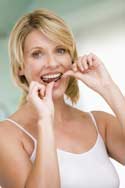 Bacteria that develop because of poor oral hygiene can enter your bloodstream and travel to other parts of your body, causing greater health problems than you ever imagined.

How many times have you flossed prior to a dental appointment just so you can truthfully tell your dentist that you occasionally floss?
read in detail




Dental Implants, an impressive way to restore missing teeth
by John J. Kelly, DDS
Now, with the advancement of digital 3-D imaging, precise computer software, and unique surgical guides you can receive a dental implant that replaces missing teeth with pinpoint accuracy, minimum discomfort, and beautiful cosmetics.

Dental implants are an impressive way to restore missing teeth. They have been used for many years and can be adapted for many situations. They do not decay and function just like natural teeth. Dental implants are the best way to replace teeth. However, until recently, the surgical procedure for the placement was invasive and time-consuming.
read in detail




Mercury/Metal Fillings
by John J. Kelly, DDS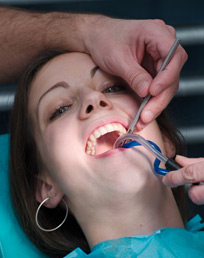 There are superior alternatives to mercury/metal fillings that create a healthier mouth as well as a healthier body.

Should the fillings that have been in your mouth for years be removed for different restorations, or should you leave these fillings alone? Looking at both sides of the question and the advancements in dentistry today, the mercury/metal filling is an outdated treatment. There are superior alternatives to mercury/metal fillings that create a healthier mouth as well as a healthier body.
read in detail




Gums and your health
by Michael Cushman, DDS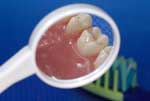 The study of the link between heart disease and periodontal disease is uncovering new findings every day.

Gum disease (periodontitis) has long been associated with dreaded bad news from the dentist; in fact, gum disease has replaced tooth decay as the most common cause of tooth loss in adults. Research suggests that infection from the oral cavity may increase the risk of and complications for a number of serious systemic diseases and conditions such as heart disease, diabetes, and respiratory illness.<
read in detail




High Speed Dentistry
by David R. Duguid, DDS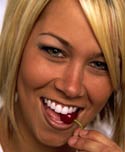 Having CEREC restorations placed not only saves you time, but it eliminates some of the things that you may dislike about going to the dentist...

Tic tock, tic tock, tic tock. Just reading those words can immediately cause your brain to think about "all the things" we need to do in a single day. There never seems to be enough time in the day to get things done, and there are not many things more precious to us than our time. Having more time to do the things we want to do is a great gift. New technology and innovations are designed to save us time without sacrificing quality of life...
read in detail




UNDIAGNOSED TMJ




by Richard Goldman, DDS


...CAN LEAD TO A LIFETIME OF MEDS AND DEPRESSION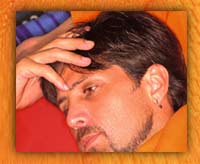 Chronic headaches are estimated to cost the American economy approximately $50 billion per year in lost productivity. That cost, however, is minor compared to the personal loss of the sufferer due to anticipation of, and discomfort during and after the episodes of, the chronic pain. In severe cases, the life of the sufferer and that of the sufferer's significant others may be totally ruled by the pain...
read in detail




What A Smile Can Do...
by David R. Duguid, DDS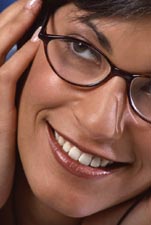 If you have worn down your teeth over the years, or your front teeth have chipped, or you just have small teeth, then you are probably looking older than you should. Teeth that appear ill proportioned in height and width will instantly take away from a beautiful smile. A smile makeover with porcelain veneers can restore your teeth to their initial youthful beauty and length, and the added bonus is they won't change color over time...
read in detail