Hacking and ID theft: Are you next?
by Scott A. Merritt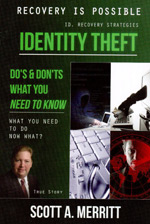 Seven tips for protecting your identity and money

At least 110 million consumers were affected by the hack involving Target and Neiman Marcus retailers. Whether millions more will have their identities manipulated and finances ruined within the coming months due to more breaches of security at other stores is anyone's guess.

By necessity, I became an expert on identity theft. My information was stolen in 2006; and in repairing the damage, I learned some not-so-obvious ways we can all protect against identity theft in the first place.
read in detail




A Robot Operated on My Hernia
by Keith Chisholm, MD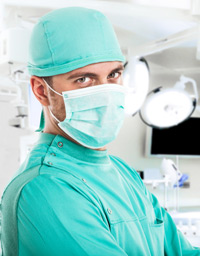 Surgeon debunks myths about robots in the O.R.

Robotics-assisted surgery has become enormously popular, with physicians around the world performing 1.5 million procedures – from hysterectomies to heart valve repairs – in 2011.

But myths and misconceptions about robots in the operating room still abound. One is that the robot performs the surgery. Technically, it's not a robot because it can't perform surgery without someone controlling it – it's actually computer-assisted surgery. The surgeon guides all of the movements using finger-manipulated controls.
read in detail




Manners and modern day technology...
by Eileen Wacker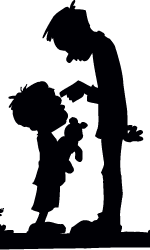 Are seniors expecting too much?

Last summer we dined out with my extended family in Boston. In the middle of the meal, my mother remarked, "I'm sorry, I just have to say something. Ethan is wearing his hat to dinner and I find it disrespectful." I was quite surprised but asked my eight-year old to take off his new Patriots cap. Then she sighed and went on to say about my niece, "and Kate is doing that email thing. Kids today just do not have manners." She meant texting but you get the point. Since then I have been polling people about technology and the potential demise of manners.


read in detail




At-home therapy is just a click away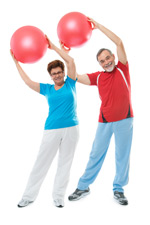 The only darkness falling on Martha's release was her thinking about the frequent trips to the city for continued therapy, which was required for her total recovery.

After her fall in early spring, which resulted in a broken hip, Martha had spent time in a hospital and then a rehab center. Today, she was finally going home and Martha was elated.


read in detail




Caring for elders at home...just got easier
by Jane Allison Austin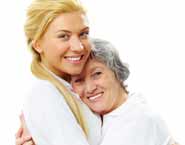 Most families want to stay in their homes as long as possible, and fortunately, advances in telemetry technology allow that to happen.

What if you could take the hospital home with you? Not just the nurses and physical and occupational therapists, but the daily frequent monitoring of your vital signs such as heart rate, blood pressure, oxygen levels, and weight? And what if you could have a systematic program of exercise videos to watch that were tailored to your needs so that you could work on your exercises on the days when your physical therapist does not visit?
read in detail




A Prostate Cancer Survivor and His Surgeon Speak Out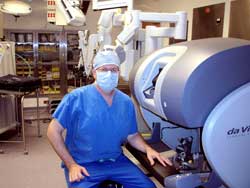 Dr. Carey at the helm prepares for robotic assisted surgery on Rabbi Ed. Carey performs over 200 robotic and laparoscopic urologic cancer operations per year.

As a prostate cancer survivor, rabbi and gerontologist Ed Weinsberg knows first-hand the importance of good doctor-patient relationships. Moved by his positive experience with robotic surgery, he became a healthcare educator and penned Conquer Prostate Cancer: How Medicine, Faith, Love and Sex Can Renew Your Life. His urologist and surgeon, Dr. Robert Carey, contributed a physician's perspective to the book.
read in detail




You Don't Have to Smile for This Camera
by Arthur Kaufman, MD

The "Capsule" gastrointestinal endoscopy technique is no longer experimental. It has become the standard of care for assessing the small intestine.

The esophagus, stomach, and duodenum can be visualized by means of an endoscope. The large intestines can be assessed by means of a colonoscope. But until 2001, the small intestines have evaded direct visualization.

Wireless capsule endoscopy is utilized medically to investigate gastrointestinal bleeding suspected to be of small bowel origin; for the initial diagnosis in patients with suspected Crohn's disease; for suspected small intestinal tumors; or for refractory undiagnosed malabsorptive syndromes.
read in detail




New Device spares lives




by Arthur Kaufman, MD


When you get on an airplane, you feel pretty confident that the pilot has extensive experience. He or she has practiced takeoffs, landings and numerous potential problems on a simulator. The pilot has developed skills in a variety of aircraft under many different weather conditions, with multiple intervening obstacles presented by the simulator. Using simulators hones the skills of the pilot without endangering the passengers on board the plane...
read in detail