The Russian River, California
by Paula Loehr, RN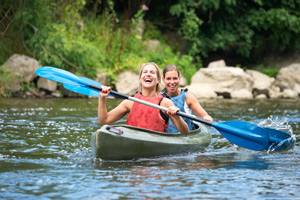 Forest Hiking, River Paddling, Wine Tasting, and Pacific Splendor

Just north of San Francisco and west of Sacramento, the Russian River offers visitors a grand natural getaway. Redwood forests, river-scapes, Sonoma wine county, and the special sparkle of the Pacific coastline come together to make the Russian River an exceptional travel destination.
read in detail




Florida's Treasure Coast... Blue Water, Golden Sands, Sea Turtles, and Lighthouses
by Paula Loehr, RN
Whether you're inspired by water sports, succulent seafood, one-of-a-kind museums, nesting sea turtles, or birds in flight, chances are you will meet your recreational match on the Treasure Coast.

Are you thinking about traveling south for a thoroughly grown-up take on traditional Spring Break? Welcome to Florida's Treasure Coast - a wonderful seaside stretch that's centrally located on the Sunshine State's Atlantic shoreline.
read in detail




Travelers Resolutions for 2014
by Paula Loehr, RN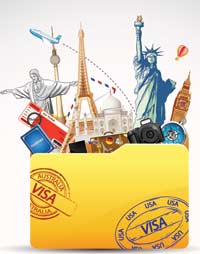 The arrival of a New Year incites us to make all kinds of resolutions. While you're pondering your personal goals for 2014, you might as well consider your travel-related resolutions for the incoming New Year, and set out to make them happen. Do you need a little inspiration to jump-start your family's travel plans? Keep reading to learn the perspectives of experienced travelers as they share their adventurous resolutions for 2014.
read in detail




Travel - The Ultimate Team Sport
by Paula Loehr, RN
Travel helps us appreciate the importance of teamwork, while providing plenty of chances to develop and practice good sportsmanship.

Remember the 'good ole' days' when your parents advised you (or when you spoke authoritatively with your kids) about the positive ways team sports can help build strong character? On yesteryears' front porches and across kitchen tables everywhere, essential life skills like patience, self-confidence, and respect for others were causally linked with children's participation in organized games such as soccer, baseball, volleyball, or basketball.
read in detail




Ten Terrific Ways to Use a Recreational Vehicle – without Going Camping
by Paula Loehr, RN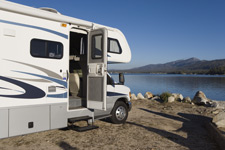 When your RV's not logging distant miles on the open road, you might as well use it locally in unconventional ways.

Are the outdoor delights of the spring season beckoning you to purchase a motorhome, travel trailer, or pop-up camper? If you are especially fortunate, you might already be a recreational vehicle (RV) owner. In either case, a spring camping trip in a comfortable, convenient RV is a great way to liberate your family from the chill and confinement of the winter season.


read in detail




Heart-Healthy Habits for Valentines on the Go
by Paula Loehr, RN

There's no better time than the valentine season to keep your traveling heart in fine form – to benefit yourself and the ones you love.

Here comes a shout out to prospective valentines who like to travel. It's relatively easy for the wanderlust crowd to follow the American Heart Association's (AHA's) master guidelines for optimal cardiac fitness. Simply stated, the cornerstones of the AHA's pro-heart plan are eating nutritious foods, banishing smoking, engaging in regular exercise, and reducing stress. Concerning dietary maxims, many of the places where travelers stay (think condos, cottages, cabins, recreational vehicles, and efficiency-style hotel rooms) contain compact kitchens that make it easy to prepare wholesome meals and snacks.
read in detail




Life lessons from a well-traveled dog
by Paula Loehr, RN

Cubby never passed up an opportunity to teach Ross, Ryan, and James about the essential building blocks of good character.

Looking back on your family's travel adventures, do you recall a special companion who set an admirable example for your children or grandkids? Cubby was the virtuous Labrador retriever who camped with my family during my three sons' 'growing up' years. She certainly helped my husband, Dennis, and me raise our boys—from toddler days through teenaged stages. One trip at a time, Cubby convinced us that a good dog's loyal heart and gentle spirit have the power to shape a child's character in lots of amazing ways.
read in detail




Go Cruisin – by Land and by Sea
by Paula Loehr, RN

What is it about RV camping and cruising that makes them match up so well? Let's compare and contrast these two popular modes of travel…

Have you gone RV camping or boarded a cruise ship lately? According to recent statistics, your reply might be "Yes!" The Recreation Vehicle Industry Association (RVIA) reports that 8.2 million American households own RVs. And the cruise ship industry estimates that as many as 19 million worldwide passengers board cruises every year. When you stop to consider it, there are striking similarities between touring select inland destinations via RV and sailing from port to port on a cruise ship.
read in detail




Easy Does It - Stress-Busters for Travelers
by Paula Loehr, RN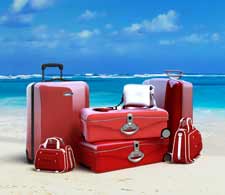 All the 'have-tos' and 'but firsts' that we face each day in our fast-paced world can even make an upbeat experience like travel lose some luster.

Breathe in deeply, breathe out slowly… and repeat as required. Is my imagination on overdrive, or are the whirling, wacky ways of today's world prompting many of us to take deep relaxing breaths more often than we needed to just a decade or two ago? Rushing, fretting, and adapting to a steady onslaught of large and small challenges can make us feel stressed, stretched, exhausted, and (let's admit it) - downright cranky. All the 'have-tos' and 'but firsts' that we face each day in our fast-paced world can even make an upbeat experience like travel lose some luster.
read in detail




Surviving Summer 'Adventures' with Men and Boys
by Paula Loehr, RN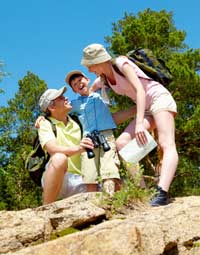 Here's my quick take on survival tips and general advisories for women and girls who find themselves camping in a recreational vehicle - in the pervasive presence of men and boys - sons, grandsons, nephews, cousins…

Since the beginning of time, humankind has been all-too-keenly aware of the fundamental differences between girls and boys. An RV camping trip certainly brings such gender-specific tendencies into the spotlight. As a female who's always been outnumbered (four to one) on travels with my husband and three sons, I've gradually come to understand and appreciate the rough n' tumble male perspective.
read in detail




Nature Crafts for Creative Travelers
by Paula Loehr, RN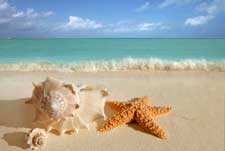 Each time you see your outdoor-inspired creations, you will be temporarily transported back to the lovely travel site where you gathered your natural treasures.

Spending quality time in the great outdoors is one of the standout benefits of traveling via auto or RV. Have you ever thought about bringing back tangible memories of your outdoorsy experiences when you return to your routine world? It's easy and rewarding to add a touch of nature to your home or office décor.
read in detail




American City Sampler
Three Gems for Savvy Travelers
by Paula Loehr, RN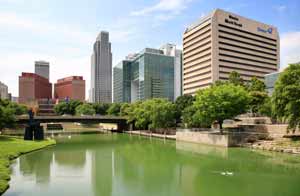 As tumbling leaves and brisk breezes usher in the autumn season, it's a fine time for a scenic drive and a self-guided excursion through a captivating American city. In the travel pages that follow, you can read quick previews of three promising urban destinations. Next, plan to actually explore one of our 'best bet' locales, or choose to tour another remarkable city that's within driving distance of your hometown.
read in detail
Triple Treat, Standout American Parks
by Paula Loehr, RN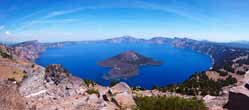 It's summertime, the supreme season for easy living. There's no better way to promote your easy-going summer lifestyle than with an outdoor adventure. America contains an abundance of picturesque spaces and fascinating outdoor places – in its national and state parks. Take a few minutes to consider the bountiful vacation prospects at three standout parks profiled here. Then make travel plans for an unforgettable park visit of your own.
read in detail
Restaurant Round-Up – Local Legends across Small-town U.S.A.
by Paula Loehr, RN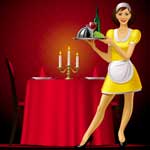 Some small-town restaurants almost feel like home sweet home. The meals on their menus are tasty, original, and pleasantly familiar. There's a welcoming, 'come as you are' atmosphere, and staff members - from owners and cooks to servers and dishwashers –aim to please their guests, many of whom are their neighbors and friends.

We've compiled an overview of four very different, geographically diverse American eateries with well-earned reputations as popular local landmarks that are too good to miss. These iconic restaurants might inspire you to drop by for a tempting 'house special, ' or to visit a one-of-a-kind café in your own community.
read in detail




Wild Florida, Get back to nature in the Sunshine State
by Paula Loehr, RN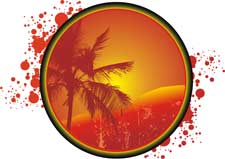 The southernmost state's numerous parks and recreation areas offer visitors an accurate vision of Florida's wilderness as it once was.

Please let me introduce you to my favorite part of the world. The natural side of Florida encompasses the quieter, less-traveled parts of the Sunshine State. Most tourists haven't heard much about Florida's most bountiful treasures - public lands that are well preserved and protected by state and national agencies. The southernmost state's numerous parks and recreation areas offer visitors an accurate vision of Florida's wilderness as it once was – long before the days when Mickey Mouse's kingdom, high-rise hotels, look-alike shopping malls, and throngs of tourists made their marks.
read in detail




If you're a Perfectionist,Camping Might Cure You
by Paula Loehr, RN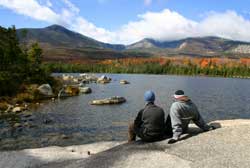 Whatever road to relaxation they choose, campers seem to have perfected the skill of taking it easy.

I have a confession to make. During my family's B.C. (Before Camping) years, I was a practicing perfectionist. There was only one correct way to approach life's requirements – the perfect way.
read in detail




Blueberries, Lobsters, and Loons… 10 reasons why Maine summers shine
by Paula Loehr, RN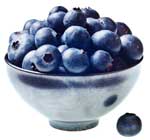 In the state of Maine, skies are clearer, the air is fresher, blueberries taste sweeter, and pine trees are greener than anywhere else on earth, or so it seems.

Let's look at ten reasons why Maine excels as a summer vacation destination.
read in detail




Discover Central America
by Paula Loehr, RN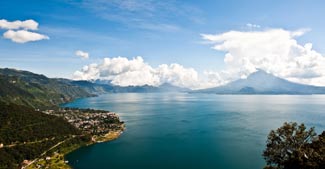 Where else can you explore black sand beaches, lush green countryside, banana plantations, and wild rivers teeming with bug-eyed crocodiles – all in one afternoon?

The name 'Central' America implies a middle-ground status, and the descriptive title is generally accurate in terms of geography. It's true that the seven-country cluster known as Central America (C.A.) is located midway between North and South America. But there's nothing middle-of-the-road or ordinary about the expansive landscape, welcoming people, and dynamic cultures of C.A. When you factor in the wealth of activities for visitors and remarkable range of political persuasions from one country to the next, it's safe to say that Central America is nothing short of extraordinary.
read in detail




For a Golden Getaway… visit California
by Paula Loehr, RN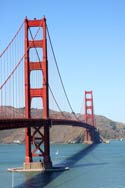 Whether you view the state's natural wonders at close range or at a distance, as recommended by Mark Twain, there's no denying that California also has abundant cultural and recreational opportunities for travelers.
read in detail
Explore America's Crossroads in Indiana
by Paula Loehr, RN
Indiana in a Heartbeat
From rolling rivers and dazzling cityscapes to limestone bluffs and deep green forests, Indiana welcomes you!

You can begin your tour of Indiana with the slow, serene pace of the Amish horse and buggy lifestyle, then rev up your engines until you reach the mega-speed and high-tech beat of the Indy 500... or you can set out to experience everything in between. The 'Hoosier State' is a crossroads of transportation styles, highway and byway miles, distinct yet complementary cultures, and urban versus rural locales. From rolling rivers and dazzling cityscapes to limestone bluffs and deep green forests, Indiana welcomes you!
read in detail




Lucky, Lively Nevada
by Paula Loehr, RN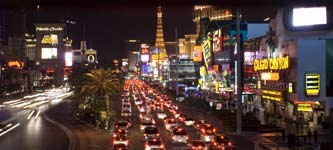 Nevada in a Heartbeat
When you travel to Nevada, there are mountains, deserts, lakes, and whitewater runs to keep you outdoors. Sagebrush, bristlecones, bluebirds, and opals keep you close to nature. Vintage trains, classic cars, and kayaks keep you moving and exploring. Slot machines, UFO's, and ski resorts keep you entertained. When it comes to all-in-one vacations, Nevada hits the jackpot!
read in detail




Illinois in a Heartbeat
by Paula Loehr, RN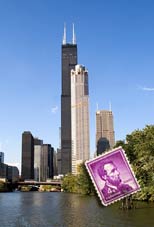 'The Land of Lincoln' offers an inviting mix of big city glitz, natural marvels, and small town charms. From Chicago's skyscrapers and Wrigley Field to the bubbling cascades at Starved Rock State Park to Collinsville's super-sized catsup bottle and Galena's historic homes, the great state of Illinois entertains travelers in a million wonderful ways.
Too Good to Miss
Wrigley Field, home base of the Chicago Cubs baseball team, hails back to 1914. The legendary park was named in honor of William Wrigley, Jr., ...
read in detail




Deep in the Heart of TEXAS
by Paula Loehr, RN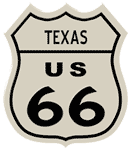 The fact that such classic hearth-and-home maxims have endured though the ages confirms their essential truth. Have you considered adopting a 'home-centered' American approach when planning your travel itineraries? In a day and age when many tourists are contemplating the advantages of domestic travel, Radius is presenting a brand new series. For the next several issues, our travel feature will focus on tried and true destinations within the U.S.A. as we discuss the highlights and how-to's of traveling 'at home' in America – one unique state at a time. In this issue our introductory stateside journey takes us to Texas…
read in detail
To Cruise or not to Cruise
by Paula Loehr, RN
We asked experienced cruisers to share their recollections and realizations about the pros, cons, and in-betweens of cruise line adventures. Here's what they said…

From sea to shining sea, cruises are becoming increasingly popular vacation options. The most daunting challenge for prospective cruisers is choosing a 'dream trip' from an ever-expanding array of alternatives. Destinations such as Alaska, Bahamas, Mexico, and Europe are on current cruise itineraries, and ship sizes vary from small and cozy to vast and luxurious. Sailings last anywhere from three days to months at sea, with dress codes ranging from flip flop casual to fussy formal. And you can count on a boating bonus… No matter what you decide to wear on a cruise, you need to unpack only once, while visiting several ports of call.
read in detail




Fresh from America... Food Capitals, Festivals and Related Fun
by Paula Loehr, RN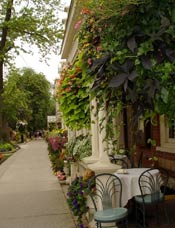 From hot buttered lobsters to marinated artichoke hearts to creamy key lime pie, the promise of tasting regional cookery is one of travel's best benefits. Here's a cross-country sampler of 'capital' locales that gained their claim to fame with signature crops and catches, memorable hometown recipes, and spirited food festivals.
read in detail
Forging Family Connections - Traveling Well with Teens & Twenties
by Paula Loehr, RN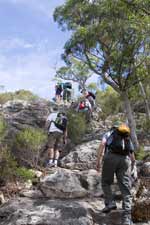 Was there a time in your life when family trips prompted your young children to chant, "Are we there yet?" not just once, but every seven minutes from departure 'til arrival? Despite their lack of enthusiasm for confinement in moving vehicles, your kids were probably eager, even merry little travelers for the first decade or so of their lives. As parents, you exerted total control over vacation plans and the children probably followed in your footsteps like contented little ducklings paddling after Mama and Papa across a pond.

And then all too soon on a bewildering day during your kids' teen years, your once-compliant ducklings became radically opinionated, wing-flapping ducks and drakes, prompting the need for a fresh, more flexible approach to family vacations.
read in detail




Journey to Good Health... The Positive Effects of Travel
by Paula Loehr, RN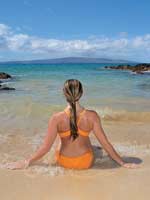 The word "vacation" makes most of us think happy thoughts. And that's not surprising, since travel releases us from the pressures and schedules of everyday life. When we asked veteran travelers how vacations influence their physical and psychological health, their responses were as varied and engaging as the diversity of trips they have taken.

Travel to Better Nutrition
Daren Lamb and her husband Harry traveled, lived, and worked all over the globe during their three sons' childhood years. They visited dozens of far-flung nations, including Saudi Arabia, Indonesia, Pakistan, Hong Kong, Greece, Switzerland, Canada, and the Bahamas.
read in detail




Go International in the U.S.A.
by Paula Loehr, RN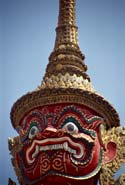 Are you that traveler who craves the exhilaration of worldwide adventure, yet prefers the ease and economy of a domestic itinerary?
Vacation destinations with exotic sights, sounds, and cuisines are more accessible than you might imagine. If you like the prospects of sampling melon moon cakes in San Francisco's Chinatown, strolling through color-drenched tulip gardens in Holland, Michigan, and swaying to accordion music in Lafayette at the heart of French Louisiana, consider becoming a passport-free tourist in an 'international' American city.
read in detail
Jetlag...
by Craig Karpilow MD FACOEM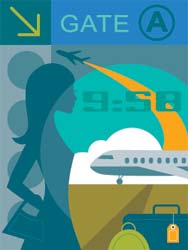 Some practical suggestions

Travel from Los Angeles to New York, or worse yet, London to Hawaii, and you may feel quite tired or out of sorts. In extreme cases, you might be disoriented for several days. These are clinical manifestations of an imbalance in the body's circadian rhythm, otherwise known as Jet Lag. This is caused by the body's innate biological clock not keeping up with high-speed jet travel over several time zones. It also has to do with the perceived adaptation to ambient light or lack thereof.
read in detail




Adventures on Wheels
by Paula Loehr, RN
RV camping provides healthful, personalized travel experience
Not all modes of travel are created equal. Just ask someone who's barely tolerating a dreary guided tour or enduring an unscheduled sleepless night in a noisy airport. If you're ready to be the master of your own 'travel destiny,' wave goodbye to standard forms of transportation – planes, trains and automobiles - and say hello to the new gold standard, a custom-made vacation in a recreational vehicle.
read in detail