Women, reclaim balance, sleep, sex drive, and vitality naturally
by Sara Gottfried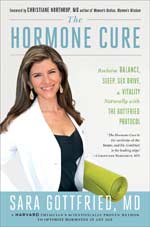 Women can take control of their hormones and therefore their lives by following The Gottfried Protocol.

Despite what women are constantly told by their doctors and society—that weight gain, sleeplessness, diminished sex drive, hair loss, fatigue, depression, and wrinkles are an unavoidable part of being a woman—being female doesn't have to be miserable. With my book,THE HORMONE CURE: Reclaim Balance, Sleep, Sex Drive and Vitality Naturally with the Gottfried Protocol, I have helped women of all ages regain happiness, health, sex drive, sleep, energy, and a better overall quality of life with the clearly-outlined Gottfried Protocol: an easy, three-step integrative treatment program to achieve hormonal nirvana.
read in detail




PELVIC ORGAN PROLAPSE... forty percent women affected
by Matthew P. Rutman, MD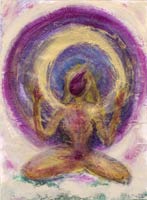 The lifetime risk of women undergoing surgery for prolapse or incontinence (loss of urine) is only 11 percent, yet large studies show that up to 40 percent of women who present for gynecological exams have some form of prolapse.

Pelvic organ prolapse (POP) is the protrusion of the vaginal walls towards or outside the vaginal opening. Many women with vaginal wall prolapse are reluctant to discuss the subject with their family and friends, let alone a health care provider.
read in detail




TOP TEN ALL NATURAL MENOPAUSE SOLUTIONS
by Lovera Wolf Miller and David C. Miller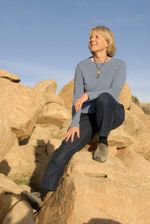 The inordinate focus on menopause and hot flashes loses sight of the fact that menopause is also linked with the onset of serious health matters such as cardiovascular disease, depression, osteoporosis, diminished sexual satisfaction, weight gain, and dementia.

For too long now, women have treated discussions about menopause as if it were contagious and avoided confronting menopause as if it were the plague. Every day six thousand U.S. women have their final menstrual period. In other words, 20 million boomers will celebrate menopause sometime this decade. The permanent pausing of menstruation is termed menopause. It signals the end of fertility and the beginning of what we refer to as the UpSide. The average age of natural menopause is fifty-one, plus or minus ten years.
read in detail




How can I prevent hot flashes and osteoporosis




by Aletha Olgesby, MD


"Dear Doctor:
I have read that doctors no longer prescribe estrogen for women after menopause. What else can I do to prevent hot flashes and osteoporosis?"

After menopause - the final menstrual period - and during the years before the perimenopause, women's ovaries produce less of the hormone estrogen, leading to hot flashes, vaginal dryness, dyspareunia (painful intercourse), loss of sexual desire, and loss of bone mass. During the last decade, physicians prescribed estrogen for treatment of these symptoms. However, the U.S. Preventive Services Task Force (USPSTF), an independent panel of medical experts...
read in detail




CONQUERING MENOPAUSAL SYMPTOMS
by Larry Altshuler, MD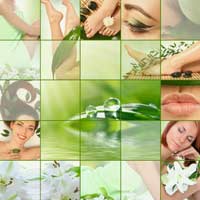 With alternative approaches, your symptoms can not only be well controlled without side effects, but they may actually be able to be resolved long term.

Are you menopausal or perimenopausal? Do you have night sweats, hot flashes, mood swings, vaginal dryness, and/or decreased libido? Has your doctor suggested taking either HRT (Hormone Replacement Therapy) or other medications (such as antidepressants) to control the symptoms, but you'd rather not try them due to the potential side effects?
read in detail




Endometriosis…while there is no cure, there is always hope
by Jacqueline S. Thompson, MD, FACOG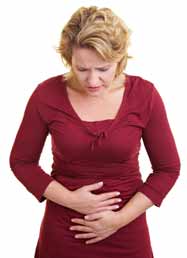 Among women who complain of painful menses, the incidence is as high as forty to sixty percent, and the average age of definitive diagnosis is forty years.

There are a few nagging questions in life that might be asked of a supreme being one day such as why fleas and ticks are necessary, and why do women have to suffer with endometriosis? And what is endometriosis, anyway? What can be done to treat it? To date, medical science has failed to give a conclusive response to these compelling questions, but as with many other areas of health, research is ongoing.
read in detail




Seven known risks for UTERINE CANCER
by Jacqueline S. Thompson, MD, FACOG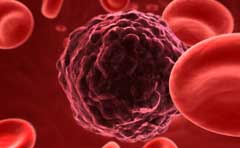 Ann was right to be concerned about any amount of bleeding after menopause because bleeding is the most frequent early sign of uterine cancer – 90% of known cancer patients see some degree of bleeding.

It had been a tough week for me in my medical office, and I had already given out a cancer diagnosis earlier that same week. I was dreading the possibility of having to do that again. My next patient was seeing me to follow up on a test that I had done a few days earlier. I tentatively opened the chart to see the result before sitting down with her.
read in detail




Vaginitis: It's not always what you think
by Karen A. Thomas, MD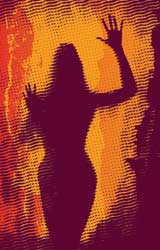 Research shows that women frequently misdiagnose vaginal infections and in fact, one study revealed that only thirty-four percent of women who thought they had a yeast infection were correct.

Everyday, women call my office requesting prescription treatment for a presumed vaginal infection. Marcia, age fifty-one and struggling with menopause, is a typical example.

"Dr. Thomas, I've got another yeast infection," she said when I returned her call. "I have that white discharge again and the itching is terrible. Can't you just call something in to the pharmacy; I'm too busy to come to the office."
read in detail




Hormone Replacement Therapy… is it the right choice for you?
by Charles R.B. Beckmann, MD, MHPE, FACOG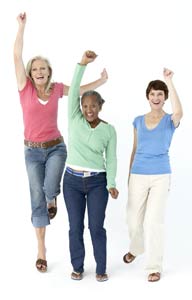 As you grow older, you expect to grow older better than did your mothers and grandmothers, and you want good information to know how to do just that, including the straight story about Hormone Replacement Therapy.

If you live without major illness to your 50's, the odds in our times are that you will live into your 80's. Because the average age of menopause in America is about 52, you can expect to live about 1/3 of your life in the menopause. And, it's a gilt-edged certainty that you do not plan to spend the time rocking on the front porch in a shawl and headscarf!
read in detail




Where has my sex drive gone?
by Jacqueline S. Thompson, MD, FACOG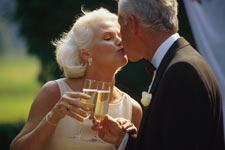 The question of what will help improve sex drive is one that millions of women across the country would love to have answered

Karen is a 30-year-old, happily married woman with a three-year-old child; she works at least 40 hours a week, tries to stay in reasonably good health, and just had a normal routine annual gynecological check up. As I was walking out of the room, she stopped me with the classic "oh, by the way, doctor, I just want to ask you about this one problem." That's when I knew I was going to be dealing with something more than just a little skin rash that she forgot to mention.

"I have no interest in having sex anymore. Is there something you can give me for that?"
read in detail




When it comes to ovarian cancer screening we're not there, yet
by Jacqueline S. Thompson, MD, FACOG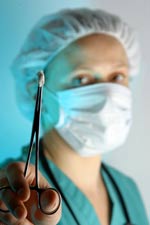 Ovarian cancer is truly a devastating disease and is one of the leading causes of cancer death in women.

Until fairly recent times, hardly a week would go by when I did not receive an email, forwarded multiple times as a rule, that implored me to "ask my doctor" to order a CA-125 test for ovarian cancer. Usually, the email would detail the life and tragic death of comedian Gilda Radner and how her life could have been saved if only she had taken this little blood test. The messages would invariably end with a request that I forward the email to as many female friends and relatives as I could and thus save their lives. I only wish it were that easy.
read in detail




Hysterectomy
by Jacqueline S. Thompson, MD, FACOG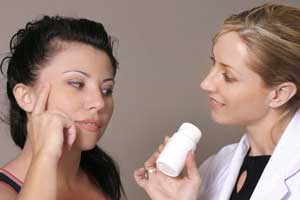 when is it right for uterine fibroids?
While walking through my office recently, I took a moment to reflect on a wall poster that touted alternatives to hysterectomy. "Ask your doctor," it proclaimed, but I had a tough time recalling a patient bringing this up with me unless I first broached the subject. Still, the poster reminded me of how important it is to explore the reasons for considering removal of the uterus and to weigh those against the potential risks.


read in detail




New Advances in the fight against Cervical Disease
by Jacqueline S. Thompson, MD, FACOG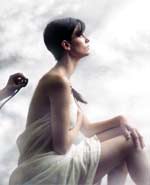 Who would imagine that a virus was the cause of certain types of cancer? It's beyond conjecture now because research has shown that the connection is definite. Human papilloma virus, or HPV for short, has been identified as the major player in cervical cancer, and women all over the world can benefit from new knowledge about this most common sexually transmitted disease. For many years, medical researchers have known about the HPV – cancer connection, but until recently there was little ability to affect the disease process. Now, with a newly released vaccine to target the specific strains of HPV known to be most responsible for cervical cancer, there is finally a weapon with which to fight. But what is this virus exactly, and why will a vaccine decrease the incidence of cervical, vaginal and vulvar cancers?
read in detail