Melanoma need not be fatal... the ABCs of early detection
by Susan Stuart, MD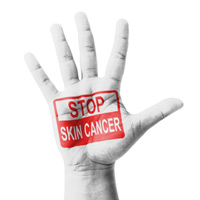 All it takes is understanding some acronyms and checking one's own body frequently for the appearance of irregular moles.

Just like in grade school, one of the rudimentary lessons childrenare taught are the ABC's. One of the most important lessons adults need to learn are the ABC's of skin cancer detection, especially the warning signs of potentially cancerous moles, which can appear on any part of the body.
read in detail




Helping cancer patients overcome fear
by Kevin Ryan
I found the best way to help patients and families was to reduce anxiety and help those confronted with this disease to marshal their internal resources to conquer their natural fears and ultimately learn to become cancer survivors.

Cancer is an intensely personal experience. Yet it routinely involves a variety of social interactions with family, friends, coworkers, and employers. The diagnosis of cancer brings up serious concerns of death, pain, suffering, and loss of control and dignity. It's an interesting observation that while overall survival following a diagnosis of malignancy is at least equal, if not superior, to that of a diagnosis of heart failure, few people told they have heart disease will declare, "Oh no, I am going to die."
read in detail




Turning up the heat to treat cancer
by Donald R. Fleming, MD
The list of cancers treated using the hyperthermia approach is exhaustive but includes those involving multiple systems such as gastrointestinal, genitourinary, skin, gynecologic, sarcomas, and brain tumors.

Hyperthermia is an elevation in the temperature of the body and occurs when the body produces or absorbs more heat than it can release. Normally, this is not desirable as many health complications can arise, including disability or even death. It has been known for decades, however, that cancer cells are more vulnerable to other treatments when they are exposed to higher than normal body temperatures. Inducing hyperthermia in patients with certain types of cancer has shown promising results when used in conjunction with chemotherapy and radiation.
read in detail




Breast Cancer: Where we've been and where we're going
by Donald R. Fleming, MD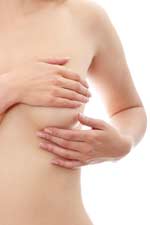 In the past, a surgical procedure known as a radical mastectomy was utilized to attempt to remove the entire cancer, in addition to ample amounts of normal surrounding tissue. Later, after investigations proved that most women did not require such aggressive treatment to control the disease locally, a form of surgery known as breast conservation, in effect, a lumpectomy, replaced the mastectomy in most settings.
read in detail
New treatments show promise for throat cancer
by Donald R. Fleming, MD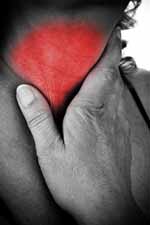 A persistent cough, unexpected voice changes, problems with persistent earaches, and an often painless enlargement in the neck region are often associated with the development of head and neck and throat cancer.

Throat cancer is a term often used synonymously with head and neck cancer because the various forms of cancer encompassed within the head, neck, and throat are pathologically similar. They are all known as squamous cell cancer types and are therefore managed in a similar fashion.


read in detail




Mammograms...Still the Best Choice for Early Detection of Breast Cancer
by Jacqueline S. Thompson, MD, FACOG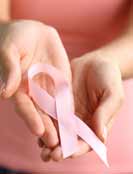 The bottom line for women is to pay attention to getting a screening mammogram on the recommended schedule.

Mammograms, MRIs, ultrasounds….with such a dizzying array of tests for breast disease from which to choose, how do we know what is best for early detection of breast cancer? That's the $64,000 question. The short answer is that mammography remains the most effective breast-screening tool in our medical arsenal. But there are some situations that women should know about that might make additional testing appropriate for their particular situation
read in detail




Fighting breast cancer with genetic screening
by John Corso
Breast Cancer is the most common deadly cancer in women worldwide and American women suffer from three times the world's average breast cancer rate.

One of my main professional objectives is to find and stop common, deadly diseases whenever possible.
read in detail




No lump… but still cancer
by C. Robert Meloni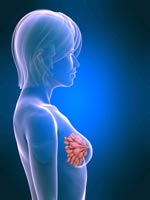 DCIS it is the most common type.
It probably won't be found on breast examination, yours or your doctor's—it is rarely found as a lump.

What Is DCIS?
Answer: Ductal carcinoma in situ. It occurs in the female breast, it is the least malignant breast cancer, and it is the most common type—usually found on mammography. That means it probably won't be found on breast examination, yours or your doctor's—it is rarely found as a lump. Sometimes it announces itself by bloody nipple discharge, but most often not.

That means you should get your yearly mammogram routinely.
read in detail




Where are the $s for pancreatic cancer research?
by Donald R. Fleming, MD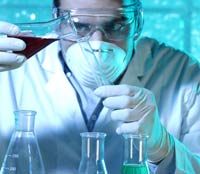 Unfortunately, in comparison to more commonly seen malignancies in the United States such as colorectal, breast and even lung cancer, very little is spent on research.

This situation needs to be changed if we are to turn a deadly cancer into one that is curable and preventable.

Thirty-seven thousand individuals are diagnosed each year with pancreatic cancer; and unfortunately, nearly as many will die from the disease. Despite being a relatively uncommon cancer, its mortality rate far exceeds that of other malignancies. As a result, it is the fourth leading cause of cancer deaths in the United States.
read in detail




Colon Cancer: Best way to beat colon cancer is early detection
by Donald R. Fleming, MD
Every year, approximately one-hundred fifty thousand individuals are diagnosed with this disease and about fifty-thousand individuals die from it.

Colorectal cancer is the third most common cancer in the United States. Every year, approximately one-hundred fifty thousand individuals are diagnosed with this disease and about fifty-thousand individuals die from it. Colorectal cancer affects both men and women although there is a slight predominance of colon cancer in men and rectal cancer in women. While the exact causes of colorectal cancer are unknown, it is believed that there are associations with environmental, nutritional, as well as hereditary factors.
read in detail




3 R's Approach helpful in discussing cancer with your doctor
by Donald R. Fleming, MD
Because of the emotional turmoil that occurs when first receiving the diagnosis, most patients don't hear or absorb much information after hearing the word "cancer."

Effective communication is important in all relationships, and especially between you and your physician. If you have been diagnosed with cancer, it is critical that you be able to talk with your doctor about your concerns and fears and to obtain answers to your questions about treatment.


read in detail




"Watchful Waiting" Not Best Approach to Prostate Cancer
by Donald R. Fleming, MD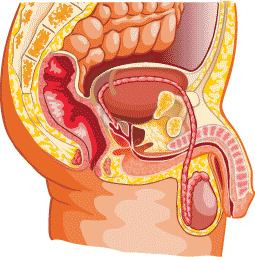 After fifteen years of following men in this study, nearly sixty percent of those who received treatment are still alive as opposed to only twenty-seven percent of the men who chose watchful waiting.

Prostate cancer is the most common non-skin cancer in American men with nearly a quarter of a million new cases diagnosed annually. Approximately thirty thousand men die each year from prostate cancer. Through either surgery and/or various radiation techniques, the ultimate goal after diagnosis is to rid the patient of the disease. Patients differ, however, in how they choose to proceed with their individual treatment.
read in detail