Three steps to take now for your online hereafter
by Hillel L. Presser
What can you do to ensure your family isn't left with a virtual nightmare after your passing?

Now, you really can live forever, but that's not necessarily a good thing. Many of your online accounts – from automatic bill payments to eBay – may remain active after you pass away, unless you take steps to ensure they don't. Automatic bill pay, for example, can theoretically keep tapping your bank account long after you're gone or, at least, until your money is.
read in detail




ForeTalk: An end of life plan
by Stan Craig, M.Div.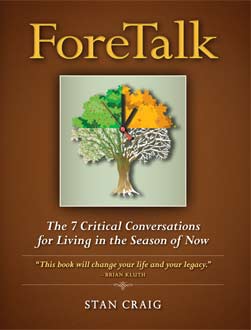 Seven critical conversations for the season of now

Yes, you are here today. You can pay your bills, plan dinner, get the kids off the bus, and take your parent to the doctor…. everything goes according to plan. But what if you were gone tomorrow? No warning, no planning, no you.
read in detail




Planning for Long-Term Health Care?
Tips for Selecting Insurance Options
by Steve Casto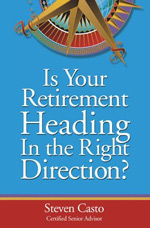 The key thing to balance is the difference between what you think you'll need and what you can afford

Thanks to Baby Boomers and modern medical marvels, more Americans than ever are heading into their senior years, and they're expected to live longer than ever, too. Barely fifty years ago, our average life expectancy was 62.5 years; today that number has risen to 78.2 years, according to the U.S. Census Bureau.

That means that more Americans than ever will also soon be deciding how to handle their eldercare.
read in detail




Take the 'unexpected' out of death
by Philip Giroux and Sally Lamb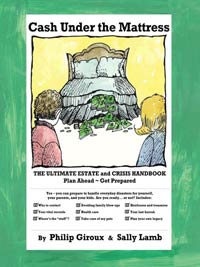 New 'grab and go' handbook makes legacy, estate preparation easy

According to a study by Boston College, an estimated $41 trillion will transfer from the World War II and Baby Boomer generations to heirs by the year 2052, making it the largest transfer of wealth in America's history.
read in detail




Have an aspiring entrepreneurial teen?
Business camp may be the answer
by Thomas E. Houck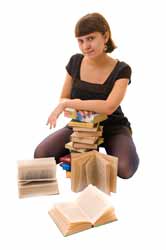 Successful entrepreneurs are always wondering why practical business material isn't taught in school. The answer is simple: teachers teach what's in the textbooks, and textbook authors never ran a small business or studied successful entrepreneurs.

"Here we go again," said Joey, an entrepreneurial teen. "Mom just saw my grades and she's fuming. She said, 'You're smarter than this; you always had such good grades until high school; you don't seem like you even care. How are you going to get into college…blah, blah, blah?' The truth is that I'm bored to death with high school."
read in detail




"What if?"
Preparing for the unexpected
by Thomas E. Houck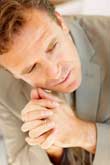 Unfortunately, most people tend to have a mindset of invincibility and refuse to take the time to prepare their loved ones for their death.

Dan's last three days were like a bad dream. His best friend and fellow entrepreneur, John, was killed instantly in a horrible auto accident. Dan spent the seventy-two hours following the tragedy consoling the widow, comforting the kids, and trying to determine what assets John had, where they were, and what to do about the business, its employees, and customers.
read in detail




Developing an exit strategy for retirement…a five step plan for entrepreneurs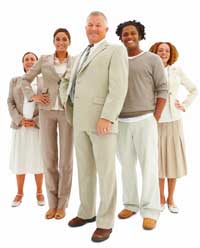 There's a common question on the minds of entrepreneurs when they think about retirement: "How can I eventually get out of my business and not lose my shirt?" The answer is simple: Develop an exit strategy a few years before your desired retirement, and simply execute it.

Take the case of Chuck, a 65-year-old-going-on-21 life-of-the-party type of guy. He sported a big smile, and joked with everyone. But he was plagued by a gnawing question: "In 10 years, I want to exit my business, take care of my employees, have enough money to live out my retirement dreams, and guarantee that my daughter inherits everything if something happens to me. Some people may want to get every dime they can when they sell, but these are the most important things to me. How do I pull this off?"
read in detail




The New American Dream
by Thomas E. Houck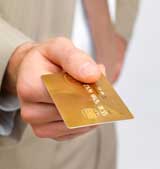 the problem was not the business; it was Brian's bad money habits

We've all been programmed to pursue the American Dream - a nice house, fast cars, and lavish vacations. Unfortunately, there's a short circuit in the current generation's thinking. Many are living the new American Dream— live the dream now, and figure out how to pay for it later. Unfortunately, this behavior creates a future American Nightmare.
read in detail




Your Financial Health
While Credit Unions are typically conservative, according to The Wall Street Journal, they have plenty of money to lend.
read in detail
Your Financial Health
by Rhoda Israelov, CFP, CLU, MsFS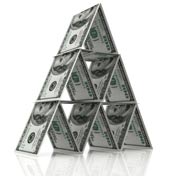 If you do work in another state that has state income tax, you will need to file a tax return for that state.
Dear Rhoda,
I recently invested in a house that I'm hoping to move into once all the remodeling is completed. My son is a good handyman and is doing some of the work and hiring out the rest. By the time it's all done, I will have spent close to $40,000 on improvements. Should I wait until it's all done before calling my insurance company to add $40,000 to the value of the house, or will I need a new appraisal?
read in detail
Your Financial Health
by Rhoda Israelov, CFP, CLU, MsFS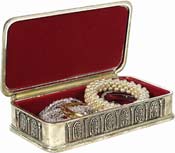 Must I take an equal amount of money from both of my IRAs?

Dear Rhoda,
I know that there is some kind of exception in the tax law that allows people who are not yet 59 1/2 to take withdrawals from their IRAs if they need to. I may be in that situation. However, I would need money only for a period of a few months. Then, I will be able to get along without continuing the withdrawals because I'll be starting a regular consulting assignment. Can I stop withdrawing whenever I want to once I have started to take money out? Must I take an equal amount of money from both of my IRAs (one is a rollover)?
read in detail




Your Financial Health
by Rhoda Israelov, CFP, CLU, MsFS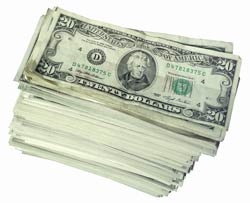 ... thinking of your future rather than of spending the money right now
Dear Rhoda,
My sister and I just received word that we are the beneficiaries of our aunt's 401k plan. She passed away in January after a yearlong illness. My sister works for a medical group and saw your article in Radius, and we thought we would ask you about this situation. This is quite a bit of money for us, almost $40,000 apiece.

We are twins, both on our own, and each of us has a retirement plan through work. I also have an IRA. Two years ago, I bought my first home, and then my sister bought out her ex-husband's house in her divorce.
read in detail




Your Financial Health
by Rhoda Israelov, CFP, CLU, MsFS
Dear Rhoda,
Every day on the news, I've been hearing about subprime mortgages. Aside from the fact that the part of my investment account that is in stocks has been affected, theoretically because of all the worry about mortgages, I would like to ask a very basic question about my own mortgage. I moved into my condo following my divorce six years ago. I am not the type to tinker with my finances and shop for rates (my bargain hunting is limited to clothes and shoes), so I frankly don't know whether I have a good rate or a bad one, and whether my mortgage is subprime or not. When I called the mortgage company 800 number, the rep did not know how to answer my questions in such a way that I could understand. If I am used to my monthly payment and don't want to rock the boat, wouldn't it be OK to just leave things as they are? I spoke with a couple of close friends, and they are also hesitant to go through the hassle of redoing their mortgage.
read in detail
Your Financial Health
by Rhoda Israelov, CFP, CLU, MsFS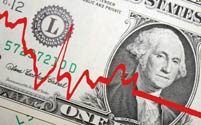 Dear Rhoda,
What is the right way to make a loan to an adult child to keep it official, and yet have the terms be more liberal than an institution's would be? We want to help our daughter and son-in-law, yet we want to avoid setting a precedent by making a large gift to them because we have other children to consider.

We believe that this couple, as soon as they get on their feet again, will find a way to pay us back. Should we just ask them to write us an IOU? Do we need to charge interest, and, if so, what is a fair rate to charge?
read in detail