Former Soap Star now author, singer, speaker, Gloria Loring says "life is a miracle and we are connected to goodness."
by Patricia Kirby
The story of how the publishing of the cookbooks came about, along with many other incidents throughout her life led Loring to write her most recent book, Coincidence Is God's Way of Remaining Anonymous.

I have had the privilege of interviewing several celebrities for the cover of our magazine, but none quite as enthusiastic and accomplished as Gloria Loring. Many readers will remember her as the suspenseful character, Liz Chandler on Days of our Lives soap.
read in detail




Banding against MS - Country music star, Clay Walker, says the 'best is yet to come
by Patricia Kirby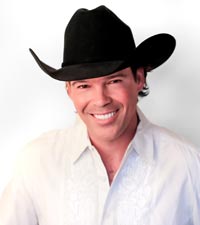 Anyone with MS must find a physician who really listens and works aggressively on your case

Imagine being at the top of a successful music career and then being diagnosed with multiple sclerosis (MS). Adding further to this crushing blow was having a doctor tell you to get your life in order because you are going to die.

That was the scenario that came to country music star, Clay Walker in 1996.

"I was diagnosed with relapsing-remitting multiple sclerosis(RRMS), which is the most common form of multiple sclerosis," says Clay. "But now, I am relapse free, am confident, and just want to encourage others with my story."
read in detail




On Begley Street, new show begins for celebrity family
by Patricia Kirby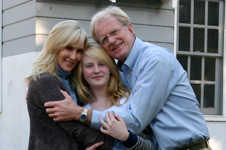 The Begley family, which includes wife Rachelle and daughter Hayden, take their beliefs of going green and being environmentally sound to the table as well, where they all subscribe to vegan diets.

You may have enjoyed the TV reality show, Living with Ed, which featured Ed Begley, Jr. and his family who demonstrated what it was like living with, what some may term, an over the top recycler. The show follows actor Ed Begley, Jr. in his quest to live his life with a small carbon footprint. The series records the conflicts between him and his less zealous wife Rachelle Carson who many times suffers due to her husband's uncompromising beliefs.
read in detail




Age is not a barrier! Still setting records at 54
by Patricia Kirby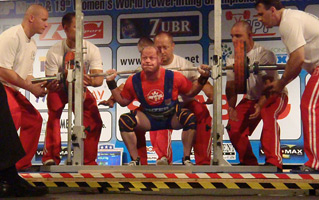 "If you are trying to stay fit or get the energy to make the first move back into fitness, the first thing to remember is no one is born strong, fit, a fitness expert, or is a Guinness World Record holder,"

"Age is not a barrier!" touts a headline from Walter Urban' s web site…a message that is based on experience and lifestyle, having recently broken the Guinness World Record in Power Lifting at age fifty-three.

Motivated by his early high school and college years where he participated in a variety of sports that earned him awards and honors, Urban set out to offer inspiration to people of all ages that fitness is a key to good health and longevity and it can be achieved drug free.
read in detail




ravis Stork, host of "The Doctors" on tour with The Asthma Express
by Patricia Kirby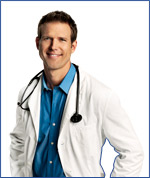 Asthma is a chronic lung disease that causes swelling and narrowing of the airways.

Many people across the Midwest who suffer from asthma found help at their state fairs and local expo centers this summer when The Asthma Express visited the cities of Atlanta, Chicago, Indianapolis, Columbus, and concluding in Dallas in October.

Dr. Travis Stork, Emmy®-nominated host of the award-winning talk show "The Doctors" and a practicing ER doctor joined The Asthma Express program to help improve the understanding of allergic asthma and potential triggers. As an ER doctor, Dr. Stork has seen patients with severe asthma attacks and symptoms resulting from asthma and allergic asthma and wants to help educate people about the disease.
read in detail




GAME ON!
by Patricia Kirby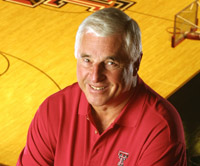 COLLEGE BASKETBALL'S GREATEST COACHING LEGENDS SAY OFFENSE IS THE BEST DEFENSE FOR PROSTATE CANCER AWARENESS CAMPAIGN

Despite the eye-opening fact that one in six men will be diagnosed with prostate cancer in his lifetime, the fears, misconceptions and stereotypes surrounding the diagnosis and treatment of prostate cancer have fueled men's aversion to step up to the line and be proactive about their health - which means they often wait until it's too late.
read in detail




Patricia Starr, Riding across country at age 67
by Patricia Kirby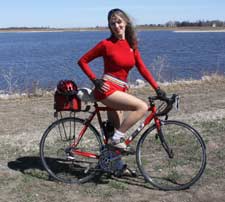 Providing inspiration to boomers and scholarships for the youth

"I was scared, nervous, and excited. What had I gotten myself into? What made me think that I, Patricia Starr, at age 67, an untrained bicyclist, could pedal all the way across America? My dream had swept me along, but now we were actually driving to Astoria, Oregon. I never knew such a place existed before the ride preparation took over my life during the past year and a half."
read in detail




Danica Patrick in a race for The Missing Millions
by Patricia Kirby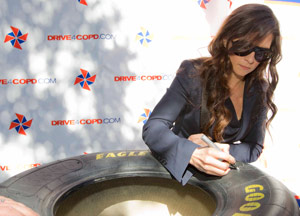 When Radius was asked to do a feature about COPD (Chronic Obstructive Pulmonary Disease), and was given a choice to speak with one of five spokespeople, I jumped at the opportunity to chat with Danica Patrick. Being an Indiana native, I just knew that fellow Hoosiers and Indy 500 fans would never forgive me if I didn't interview Patrick. The importance of the race is evident in the number of locals who gather in Speedway, Indiana during the entire month of May.
read in detail




CSI: Miami star, Eva La Rue turns personal tragedy into mission
by Patricia Kirby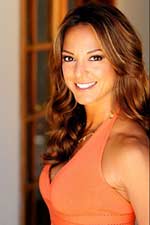 Despite a full-time acting career and full-time family responsibilities, La Rue still makes time to give to a cause that is near and dear to her heart. La Rue lost a grandmother and great-grandmother to ovarian cancer and served two years as a spokesperson for the National Ovarian Cancer Coalition.

CSI: Miami fans will have to look for their favorite actors on another night this fall as one of the "most watched shows" on television moves to Sunday nights.

Eva La Rue, who plays the role of Natalia Boa Vista, begins her fifth year on the hit show that for nine seasons has entertained audiences with its crime scene detective work.
read in detail




Can a pet save a life?
Former Miss America Mary Ann Mobley and Brewster share their story
by Patricia Kirby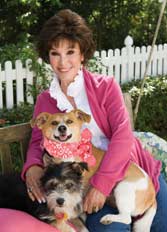 Based on that feeling and the actions of our little adopted rescue dog, Brewster, I called my surgeon.

Dreaming of being a princess begins at an early age for many young females. Tiaras and glass slippers are available in sizes that fit ages as young as two years old. Pink fancy dresses set the fantasy in motion of one day wearing a real crown and marrying Prince Charming. And though, many will grow up and never realize the Cinderella story, for one young woman from Brandon, Mississippi the dream came true.
read in detail




Marsha Mason is in touch with the land at her medicinal herb farm
by Patricia Kirby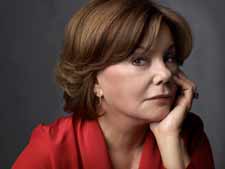 How does a four-time Academy Award nominee for Best Actress from Hollywood fame become a farm girl in New Mexico?

Perhaps it's her Midwest Missouri roots that were planted in St. Louis in 1942 that spawns a yearning to dig in the soil, but then again…Marsha Mason has a different story to tell about how she became the owner of Resting in the River Organic Farm in historic Abiquiu, NM.

"I needed to get away from LA," says Mason," so I threw up the pieces of my life and let them take me where they landed."
read in detail




Be true to yourself…advises Megyn Price to your teen girls
by Patricia Kirby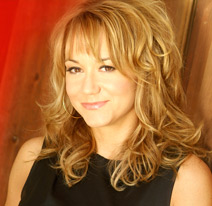 She's young; she's hip; she's the co-star of a hit TV show; and she's has a message to share.

Megyn Price, co-star of the CBS sitcom, Rules of Engagement, says if she could send a message to all young girls it would be "to value themselves."

In reference to the Hollywood hype that young girls should be "pencil thin" in order to be popular, Price says she worries about her own daughter in that regard, even though daughter

Grace is just a toddler. "I want to encourage young girls to be strong. Be fit, yes, but don't get drawn into the charade. They (teens) have to like who they are."
read in detail




TV doc and comrades are Changing lives…one face at a time
by Patricia Kirby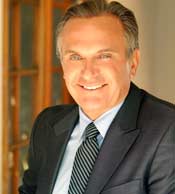 Through SFF, the physicians are able to offer their surgical skills and facility in Beverly Hills, California free of charge to people in developing countries and the US who otherwise would never be able to afford reconstructive surgery.

While chatting with Dr. Andrew Ordon, the words of a song ran through my mind. In the song, a young man asks his mother, "What would this gift do?" as he pulls a dollar from his pocket.

"My son, a gift like that can change the world…it can feed a multitude," she responded.
read in detail




The Power of Touch…
One doctor's account of the war in Iraq
by Jacqueline S. Thompson, MD, FACOG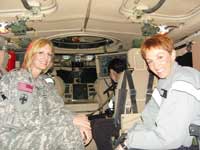 For reasons incompletely understood by medical science; a warm touch from another person can bring healing power.

There is a familiar song lyric from Counting Crows that goes "you don't know what you've got till it's gone," and I never found that lyric to be as true as when I spent time in Iraq with the US Army Medical Corps. As a 90-day boots-on-the-ground Reserve physician, my time there was short, but all my senses had to undergo a fundamental overhaul while in that country.
read in detail




Cool Buds, Worth A Million
by Patricia Kirby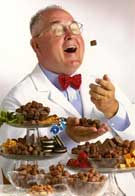 Can it be true—a person's taste buds are worth one million dollars? If you are the official taster for Edy's Grand Ice Cream…the answer is yes!

I had the opportunity to meet John Harrison, the man with the golden tongue, when he came to Indiana to introduce Edy's healthy fruit bars and ice cream snacks. Any headline that mentions health catches my interest, but pair that with ice cream and I was intrigued. You see, I had an ulterior motive… I love ice cream!

So, how can ice cream be healthy?


read in detail




Some "Wives' Tales" have merit… others can kill you! NBC's Chief of Medicine—Nancy Snyderman—explores the myths
by Patricia Kirby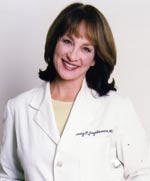 I first met Dr. Nancy Snyderman during a health conference held last fall in Indianapolis, Indiana that was hosted by Methodist Hospital and sponsored by Nightingale Home Healthcare.

It was exciting to meet not only a person with her credentials, but to meet a fellow Hoosier who has done well—she's a former resident of Indiana. By "doing well" I mean that Dr. Snyderman is chief medical editor for NBC news and frequently appears on the Today show in various medicine-related features. She is on the staff of the otolaryngology-head and neck surgery department at the University of Pennsylvania, and specializes in head and neck cancer.
read in detail




Speaking out on P.A.D... Phylicia Rashăd
by Patricia Kirby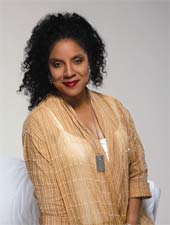 Interviewing celebrities always gives me a thrill and as long as that excitement continues, I believe I am still in the right occupation. But every once in awhile some interviews prove more electrifying than others. So was the case when I spoke recently to Phylicia Rashăd. One reason for my excitement is that she is one of my favorite actors. Her poise, her spirit, her looks…express to me she is a person who is talented, intelligent, and caring.
read in detail




KEVIN EVERETT, Triumph of the human spirit
by Patricia Kirby
We are bringing Kevin's story to our readers to offer hope and inspiration to others who suffer paralysis… not necessarily from a sports injury…but perhaps from a stroke, an accident, or other mishap.

Imagine this: One day you are running a 4.5 in a 40 yard dash, bench-pressing 375 pounds, playing tight-end for a professional football team, and earning 4.5 million dollars—but in just seconds you find yourself lying face down on the ground…completely paralyzed!

Shocking… but a true scenario of Kevin Everett, player for the Buffalo Bills who suffered a paralyzing injury during the opening game of the NFL season against the Denver Broncos on September 9, 2007. Right there on the field, Everett was diagnosed a quadriplegic by team physicians, and it was believed he would not regain the ability to move again.
read in detail




Ageless... Suzanne Somers' tips for turning back the hands of time
by Patricia Kirby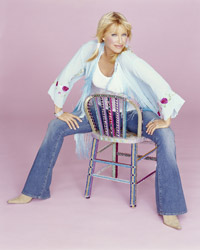 I will not start any sentence with the words 'I can't.' If I do, my mind will accept it as so, and then I won't be able to accomplish my goals. Instead, I will tell myself, 'I can' or 'I will.' In this way, success will come to me.

In the 1970's, many of us glued ourselves to the television to see what the cast of Three's Company was up to that week. What harebrained ideas would ditzy Chrissy Snow—Suzanne Somers be involved in, and how would roommates, Jack—John Ritter and Janet—Joyce DeWitt, avoid the suspicious eyes of landlord Stanley Roper—Norman Fell?
read in detail




Jennifer Hawthorne's Seven essential ingredients for finding balance and serenity
by Patricia Kirby
The title of a new book, Life Lessons for Loving the Way You Live, intrigued me so I contacted the author, Jennifer Read Hawthorne to ask for a review copy and a possible interview for the next cover of Radius.

As soon as the copy arrived, I delved into the contents and was soon contacting Ms. Hawthorne. Though many of our conversations took place electronically, I found Jennifer to be delightful and very insightful. Not surprisingly so, as she has co-authored a number of best selling books, traveled extensively, and made numerous guest appearances on television and on stage. She authors and co-authors with Jack Canfield and Mark Victor Hansen, co-creators of the national bestselling Chicken Soup for the Soul series.
read in detail




Cancer Clinic Offers Hope… Hollywood Legend Rhonda Fleming Takes on New Role
by Patricia Kirby
From actress, to singer, to humanitarian, to knowing her purpose in life, Rhonda Fleming is an icon in today's world of Hollywood stardom. She represents the values and beliefs that give hope to the hopeless and calmness to the fearful.

"This acting business is okay, but giving to others is what I do. It's part of my soul."

A fiery, red-haired actress who once captivated audiences of the silver screen now captivates the hearts of the homeless and the sick. And she does so with the same spirit she was known for in her many starring roles in the 1950s.
read in detail




Phyllis Diller - Life is fun
by Patricia Kirby
"Everybody should enjoy a joke a day, laugh frequently, and smile lots," says the delightful Phyllis Diller. Perhaps it is this advice that has contributed to her own longevity, as she prepares to celebrate her 90th birthday in July 2007.
---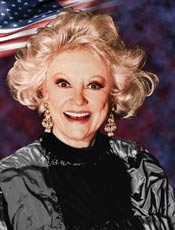 I could not resist asking if she had other health secrets that she could share, to which she was quick to respond, "Eight glasses of water per day, no smoking, and plenty of sleep…eight or more hours. Let your body tell you…listen and talk to it. If I get a pain in my foot, I talk to it and the pain goes away."
read in detail




Reflections
by Ann Jillian
I thought about the advances and promising treatments we have today inching us ever closer to a cure and I smiled...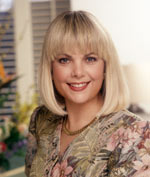 My name is Ann Jillian. While some people remember me from the 80's and 90's television and film screens (Lifetime frequently still plays many of my 27 made for T.V. films), equally as many may recall my battle with breast cancer. I am a 21years plus breast cancer survivor and it is because of one, repeatedly aired movie,
read in detail




Life Lessons from Patti Davis
by Steve Dale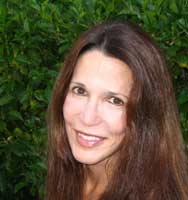 "We love them so unconditionally, and our hearts hurt so much when they're gone,' says Patti Davis. "I think there's this sort of subconscious attempt to avoid hurting that much again by avoiding loving that much again."

She talks as eloquently as she writes. Patti Davis, 53, has written six books, her last was the emotionally riveting and critically acclaimed "The Long Goodbye," a memoir of her late dad President Ronald Reagan.

Her most recent book isn't nearly as powerful, "Two Cats and the Woman They Own: or Lessons I Learned from My Cats."

The book begins with Aretha. "We were both living in Malibu at the time," recalls Davis in a telephone conversation.
read in detail




Betty White's love affair with animals
by Steve Dale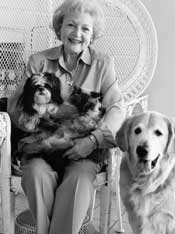 It was my dream job, coming to work, and having animals as my co-stars.

How beloved is Betty White? In a telephone interview, I suggest her neighbors stand and applaud as she walks by, and that she must get a standing ovation in the fruit section of her local supermarket. "Not true, but you should see what happens when I buy meat," says the 84 year old comedic actress. "I've just been around forever, that's all it is."

The second she appears from backstage and the audience gets a glimpse when she's on "The Tonight Show" with Jay Leno or with Ellen DeGeneres on "Ellen," they jump to their feet, and the applause is thunderous. Again, she deflects the compliment, "You know they've been sitting for so long, it feels good to get up," she pauses. "Well, at least they recognize me."
read in detail




Living Life
by Patricia Kirby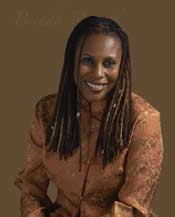 You have to develop a positive attitude. I felt bad and I was wallowing in self-pity

"Despite diabetes, you can live a full and productive life," says Brenda Russell, renowned songwriter and composer.

This philosophy clearly works for the three-time Grammy Award winner, because she has not missed a beat, literally, since being diagnosed with diabetes. While working on the musical stage version of Alice Walker's The Color Purple, Brenda became ill. She was diagnosed with vertigo, given some medicine, and sent back to work. Luckily, a friend noticed that she was still very ill and insisted that she see another doctor. This physician properly diagnosed her as having diabetes and gave Brenda her life back.
read in detail




Pets and People, a healthy relationship
an interview with Diane Keaton
by Steve Dale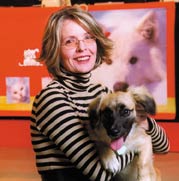 Thousands of perfectly wonderful animals are desperate to find a good home; their life may depend on it. "Every person who loves animals can make a difference," cheers actress Diane Keaton. "The animal you adopt will return the favor, and make a huge difference in your life." Can she guarantee that? Keaton laughs during a telephone conversation, "Well, sure. I can honestly tell you every dog I've ever had has taught me something." In fact, the Oscar winning actress even credits a dog for her decision to adopt children later in life. "Look, what I gained from my old dog Jonesy. I was given Jonesy as a gift. No, she was not the dog I had in mind. However, I fell in love with Jonesy. I learned a lot about my capacity for love from Josie."
read in detail




From Loser to Winner
by Patricia Kirby
As a former athlete and champion wrestler, Matt enjoyed a taste of being on top, being in great shape, and well disciplined, but he allowed food dependence and other self-destructive habits to take that life away. He is back now and with a renewed fervor to help other people, young and old, to recapture good health and in turn recapture their lives...
read in detail