Healthy recipes for a Heart Tune-Up
by Steve Masley, MD
Cardiovascular disease is the number one killer of Americans today, despite the fact that it is preventable 90 percent of the time, reveals physician Dr. Steven Masley, in his new book, THE 30-DAY HEART TUNE-UP: A Breakthrough Medical Plan to Prevent and Reverse Heart Disease In THE 30-DAY HEART TUNE-UP, Dr. Masley teaches readers how to discover potential and existing threats to their cardiovascular health and how to prevent heart failure.

Dr. Masley wrote THE 30-DAY HEART TUNE-UP to enable readers to prevent heart disease and strokes--and how to reverse cardiovascular disease if you have it. This book arms readers with the tools to build the strongest heart possible.
read in detail




Reap the benefits of a summer garden with these tasty soups and stews just right for a crisp fall evening
by Suzanne Landry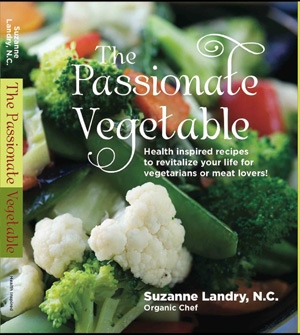 From the first tender pea shoots in spring, to the last brilliant orange pumpkins in autumn, vegetables are the cook's harbinger of the changing seasons. Vegetables are often thought of as sides that complement a main dish of meat, fish or poultry. While this is a great way to showcase the garden's gems, one chef is celebrating vegetables in all their starring roles — breakfast, salads, sides and entrees. The Passionate Vegetable, by fresh food chef and educator, Suzanne Landry, has a myriad of delicious recipes that fit any type of eating style, from vegan and vegetarian, to recipes that include meat.
read in detail




Going Vegan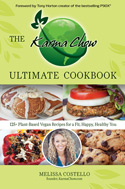 Recipes to keep the waistline trim and the body healthy

The more than seven million vegetarians and three million vegans in the United States alone are proving that chowing down on planet-friendly fare not only helps them look and feel better, but it can be delicious too. In her debut cookbook, Karma Chow creator and celebrity chef, Melissa Costello shares an exciting collection of 125+ recipes that will be a welcome addition for anyone already following a vegetarian or vegan lifestyle or for the growing number of people embracing more plant-based meals.
read in detail




Protein from the sea...
A healthy choice and good for waistlines too
From boosted muscle growth to stabilized metabolism, we all know that protein is an essential part of a balanced, healthy diet. Still, many of us struggle to find good sources of protein that are low in calories and fat, especially during the decadent holiday season. Eating right during the holidays doesn't have to be a headache, though. Wild Alaska seafood is not only delectable and easy to prepare—it's super high in the protein our bodies need. Longline caught halibut, wild Alaska salmon, Alaska snow crab, Alaska cod, and more all come power-packed from your grocer's freezer or seafood counter.
read in detail
Don't put the grill "under cover"…good times are still to come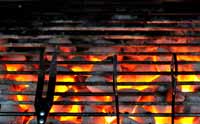 Here it is September already! Where did the summer go? Still, there is plenty of time and good weather left for America's favorite past time—grilling, barbequing, cooking-out—or whatever your region of the country calls it.

Many of us really like to eat fish but hate to prepare it in our enclosed homes because of the lingering odors. Grilling fish outdoors is delicious, easy, and the odor dissipates outside.
read in detail
Recipes for looking and feeling your best




by Thienna Ho, PhD


Imagine having the ability to stop and possibly reverse skin imperfections, increase stamina, and harness physical strength. Many nutritional guides and dietary plans have complex solutions to a healthier you, but fail to produce results. Nutritional specialist, Thienna Ho, Ph.D., is the first to shine a light on an essential nutrient needed to a clearer, brighter complexion and robust health. That secret is packed in her groundbreaking Cooking on the Light Side: Smart Recipes for Bright Skin and Vitality.
read in detail




Fresh garden herbs add distinctive flavors to grilled delights
by Connie Trinkle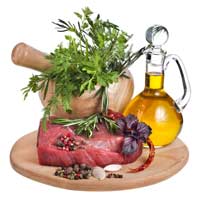 Fresh Dill is one of my favorite herbs in a summer garden. It adds that unique taste of freshness. I always add fresh dill to my chicken salads and for a light butter spread I will add fresh dill to a small tub of butter. This can be used at anytime you want to add a small dollop of butter on your baked potatoes or fresh veggies that have been steamed.
read in detail
Celebrating the Holidays…Gluten-free
by Pamela Giusto-Sorrells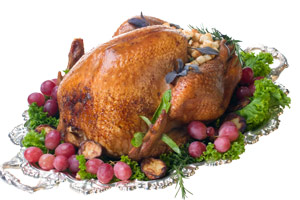 As family and friends gather to celebrate the season, even a gluten-free table abounds with delicious possibility. Now, anyone can easily prepare a cornucopia of holiday foods – completely free of wheat and gluten – using Pamela's convenient mixes. Today's holiday cook need no longer sacrifice family tradition or regional flavor to accommodate everyone at the table. Pamela's Products Gluten-Free Bread Mix and Pamela's Baking & Pancake Mix are versatile enough to replace wheat in classic favorites and modern recipes alike.


read in detail




Summer Recipes
by Ellen Haas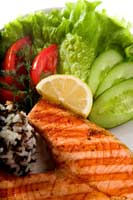 Summer is here! And, most of us want to make quick work of meal preparation so we can get outside and enjoy outdoor activities. However, it is important to maintain our family's healthy eating habits and avoid the "drive-thrus" that are so tempting this time of the year. The recipes we have chosen for this issue are tasty, quick, but most important...healthy...packed with omega oils as in the grilled salmon, and loads of antioxidants in the strawberry soup. Enjoy!
read in detail
Get out and enjoy spring with these easy, tasty recipes
by Connie Trinkle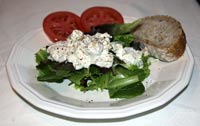 Spring is here, and it is time to make light of kitchen chores so you can get out and enjoy the weather. Just remember that easy doesn't mean unhealthy as we have demonstrated in these quick and easy, yet healthy dishes.
read in detail
Holiday Cookies
by Connie Trinkle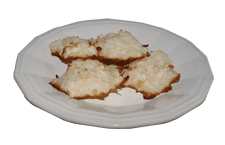 Persimmon is a fruit that grows on trees, usually in the Midwest, and is harvested in the fall after the first frost. When the fruit is ripe or ready to pick it is soft to the touch, is a beautiful orange color, and is very sweet. If you pick a persimmon before it is ready… it will leave an awful dryness and puckering feel in your mouth. And, tasting one too early can scare you away from ever knowing how a "good" persimmon should taste. Once you taste a ripe persimmon, I am sure you will want to use them in your recipes. Persimmon pudding and cookies are wonderful treats to serve during the holidays..
read in detail
Recipes for tailgates & Super Bowl
by Connie Trinkle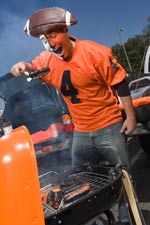 Hosting tailgates and Super Bowl gatherings can still be a time for healthy eating. The following recipes make great finger sandwiches or spreads for crackers. Many tasty ingredients take the place of heavy cheese sauces laden with fat. You can throw a great party and feel good that you have been a responsible host to your guests and their waistlines.
read in detail
Easy, Healthy Summer Recipes
by Connie Trinkle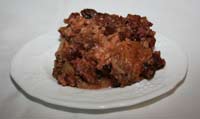 Chia seeds provide ample calcium and protein to your tissues. The seeds are also rich in boron, which helps the body absorb and use calcium. These seeds provide nutrients that support proper brain functioning.
read in detail




This Spring ...Eat healthy the omega way
by Connie Trinkle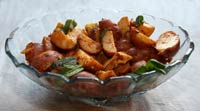 Consumption of only 1-2 ounces of fatty fish or equivalent amount of fish oils per day would reduce rates of fatal heart attack, cardiac death, and overall mortality.
read in detail




It's time to go Vegetarian
by Connie Trinkle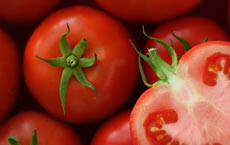 As the New Year approaches, typically, we make resolutions to eat healthier, and for some of us it means cutting meat from our diets. My daughter has been a vegetarian for over a year, and we have adopted some favorite recipes to fulfill her dietary needs. Two of her favorite vegetarian recipes are the Pesto Pizza, found in the spring '07 issue of Radius and my lasagna recipe below. If you have tried other ways to eat smarter and healthier but have not been successful with regular diets, perhaps this New Year is the time to go vegetarian. Whatever diets you choose to follow remember to include some exercise, which helps to lower the risk for major illnesses. Best wishes for a healthy new year!
read in detail
Hearty Soups Warm the Home
by Connie Trinkle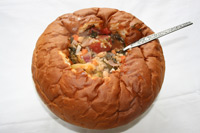 There is nothing quite like a hearty soup to take the chill off a cool evening. Our family always looks forward to that first pot of soup, stew, or chili. Two of our favorites are chunky minestrone and lentil. You can add a touch of creativity and make your meal more attractive by serving the soup in a bowl made from whole grain bread.

If you are looking for alternatives for your Thanksgiving meal this year, you may want to try a sweet potato/green bean dish. This dish also calls for cranberries, which are rich in antioxidants.
read in detail
From the Kitchen of Connie Trinkle
by Connie Trinkle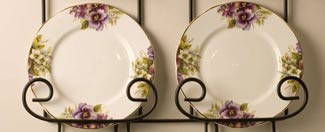 The ladies in my neighborhood like to get together a couple of times a month to have a girl's day. There are about 12 of us gals all together. We have been known to take a boat tour of Cataract Lake, pop in on a Ladies Fitness Center or create a craft. And when we all go together, it is always sure to be a great time. Most of the time, we gather at one of our homes and have a pitch-in. I don't think we have ever had the same pitch-in meal twice. Everyone loves to cook, and we enjoy the intrigue of seeing what each of us will bring each time. When I had the meal at my house, I decided to provide all the fixings but they had to make there own meal. It was Pizza on the grill. It was a hit. I hope you make it one of your summer time fun events.
read in detail
Cooking with Herbs
by Connie Trinkle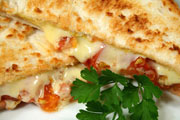 Our nutritionist, Dr. Kesdan, writes in this issue about the usefulness of garlic in our diets, so we asked our cook to share some recipes using this medicinal and tasty herb.
read in detail
Healthful Teas and Festive Drinks
by Connie Trinkle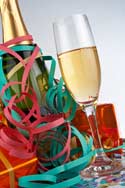 I dusted off some of my older cookbooks and selected some tasty, yet healthful recipes for teas and holiday drinks. Some of these teas contain ingredients that provide relaxation, which most of us can use during the busy holiday season. The drinks that I chose simply add tradition and a little spark to our celebrations. Some of you, who are watching calories or fats, may want to substitute some of the ingredients with fat free or low fat. Most of the drinks are non-alcoholic, but I included the proportions to add if you choose to "punch" up your servings..
read in detail
Easy Yet Healthy Berry Delights !
by Gale Gand
Of the top 12 antioxidant-rich foods named by the USDA, six of them are berries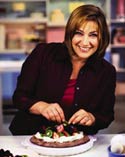 As a pastry chef, I am always being asked what is my specialty? I usually tell the inquirers, "anything with raspberries". I love raspberries and anything made from raspberries, whether it's an elaborate gateaux or just a perfect bowl of flavor-gushing berries covered with thick, whipped cream. I always seek out the very best berries and simply show off their features by giving them the tiniest bit of help. Ideally, the most flavorful berries are those that are grown locally and organically. All you need to set off the berries is a slip of cream or a spoonful of ricotta.
read in detail