Should You Monitor Your Blood Pressure at Home?
by Christine Lee, D.Ph., BCPS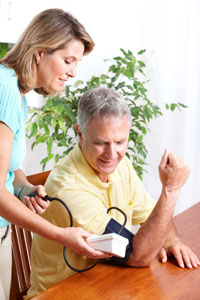 Home blood pressure monitoring is an excellent way to track your blood pressure control, and once at goal, to make sure you stay there.

Monitoring your blood pressure at home is an easy way to make sure your hypertension medications are working properly and that you're reaching and maintaining your blood pressure goals. The American Heart Association recommends at-home blood pressure monitoring for all people with hypertension.
read in detail




Study shows seniors may be at greater risk for alcohol impairment than teens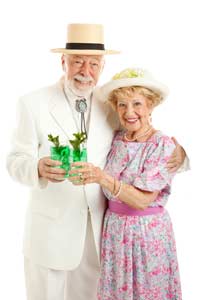 In the United States, as many as thirteen percent of men and eight percent of women over age sixty-five engage in risky drinking behavior.

An acute dose of alcohol may cause greater impairment in coordination, learning, and memory in the elderly than in young people, according to a study by Baylor University.

Researchers said the findings have profound significance for older people ó a population that is aging worldwide at an unprecedented rate and that includes Baby Boomers, as they become senior citizens.
read in detail




Eight mistaken assumptions about aging
by Donald Vickery, MD

Understanding the Aging Syndrome, or how we get old, is the key to leaving the confusion of aging behind and getting on with discovering what we can do to stay young

Assumption: The main reason we get old is the aging process.
Fact: Real aging is actually a minor factor in many of the changes we associate with getting old. The Aging Syndrome is a much stronger underlying cause, and more importantly, one that we can manage. It is a syndrome of ten root causes (behaviors, exposures and thought patterns) that lead to three megacauses that accelerate disease processes in our body long before we realize it. The only thing we notice is that we are getting old, but it is not because of aging.
read in detail




Octogenarians fare well after valve replacement surgery
Patients do even better when discharged home
by Niv Ad, MD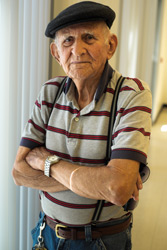 Octogenarians need not shy away from heart valve surgery because of their age; however, those sent home following surgery do better than those discharged to care facilities, according to an observational study published in the September 2012 issue of The Annals of Thoracic Surgery.
Key Points
Heart valve surgery is safe for people older than eighty years.
Elderly people who go directly home from the hospital fare well partly because of social support.
Patients discharged to specialized facilities doequally as well.
read in detail
Social networking benefits retirees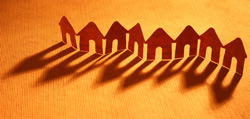 This new, free online platform (www.nextdoor.com) aims to rebuild the way we communicate with our neighbors and bring back that sense of community we lost long ago.

Those today above the age of fifty likely grew up knowing their neighbors by name and which house they lived in. They relied on each other for advice and to look out for one another. Newcomers were quickly greeted with baked goods and introductions to everyone in the neighborhood. Block parties and BBQís were common occurrences and a place where everyone looked forward to seeing one another.
read in detail




Sexuality and the senior
by Jennifer FitzPatrick

Most older adults can enjoy an active healthy sex life if they want one. While sexual response may change a bit with age, the fun of romance and the comfort of companionship can help seniors feel youthful.

The concept of a grandparent as a sexual being is uncomfortable for many. But sexuality is an important component of any adultís self-image, including those older than fifty. Seniors have frequently been labeled as asexual in American culture, particularly with stereotypes that older men are impotent and older women as frigid. On the contrary, seniors are one of the rapidly growing groups of online daters.
read in detail




AGE EXCELLENTLY
by Cheryl E. Woodson, MD, FACP, AGSF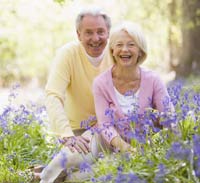 My 81 year-old aunt teaches five line-dancing classes every week, and she travels all over the country.

ďAge is NOT a disease!Ē Gray Panthersí founder, Maggie Kuhn, issued this battle cry for seniors, but doctors often have a skewed view of aging. During medical training, doctors see the seniors who come to the hospital so they expect all older adults to be ill, disabled or demented. It is easy to forget that most seniors are healthy, vibrant people.
read in detail




Freeing caregivers from MARTYR SYNDROME
by Jennifer FitzPatrick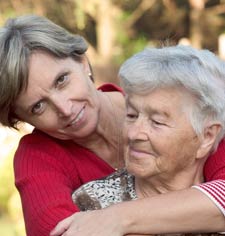 Caregivers of older adults are some of the most selfless people in the world. They give up their time, money, and energy to assist an elderly loved one. But is it possible to be too selfless as a caregiver? Absolutely, and it can have grave consequences.

Caregivers experience more illnesses and injuries than their counterparts in the same age group who are not providing care to dependent loved ones. Once a family member commits to care for an older loved one, it is common for the caregiving to consume that personís life. Eventually some caregivers believe they are the only ones who can care properly for their family member. Tunnel-vision takes over and caregiving becomes their identity.
read in detail




Adjusting to the Changes of Life
by Shielagh Shusta-Hochberg, PhD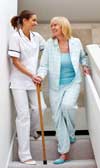 Weíre getting older, but we are still growing and adapting to life.

Preventing falls
As we age changes occur in our experience. We may fall more often, forget more things, notice changes in our senses, or find we just donít have patience with situations we used to handle without a problem. Why do things such as these happen to us when we get older? The answers are fairly simple. The body constantly changes. Our muscle mass changes, our center of gravity changes as we gain or lose weight, we may lose height through spinal compression or osteoporosis, we may have balance issues through changes in the inner ear, and we may lack flexibility to reach as far as we used to do easily. Letís say you stash an old hatbox on a top shelf in your closet with evening gloves in it.
read in detail




Rejecting Ageism, One Hair at a Time
by Shielagh Shusta-Hochberg, PhD
In fighting ageism wherever we find it, letís start with ourselves. If we eliminate ageism from our values, thoughts, and behaviors, we can be a powerful example to others and perhaps foment positive change in our larger world.

Discrimination occurs these days in insidious ways. We are judged by our skin color, race, ethnicity, religion, sexuality, height, occupation, socio-economic bracket, geographic locale, accent, vocabulary, level of education, whom weíve married or whom we live with, and whether we have a partner at all. We are judged by our health problems and disabilities, our fashion sense, or its absence, by our grooming decisions, and by our age.
read in detail




I Just Canít Believe It!
by Shielagh Shusta-Hochberg, PhD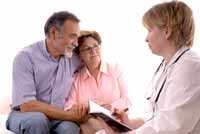 ďI just canít believe this happened to me!Ē How many times have we heard someone say this or said it ourselves? Some life experiences can be so overwhelming and terrifying that we find it hard to believe, or accept that they have actually occurred. A shocking experience such as a close call, near-death experience, serious illness, or tragic loss can seem surreal, and the longer time passes, the less real it can seem until we hardly ever think of it. Perhaps we forget about the experience completely.
read in detail