Therapy after an injury
by Scott Kushner, PT, MS, Cert. MDT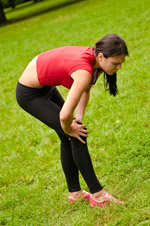 Q. I'm a 69-year-old woman. While visiting my son in Arizona a few months ago, I accidentally missed the last step coming down the stairs and fell — while getting ready to leave for the airport, no less!

I fractured the tibial plateau of my left knee, as well as the lower portion of my left ankle on both sides. My injuries required surgery and pinning of my ankle. The doctor instructed me not to put any weight on my leg for at least another month.

However, she hasn't mentioned formal physical therapy yet. Considering I still need to fly home to Pennsylvania, when should I start therapy? And, what should I expect when I do?
Anne, Richboro, PA
read in detail




Bouncing back from shoulder surgery
by Scott Kushner, PT, MS, Cert. MDT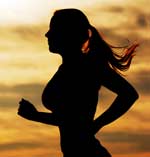 Q:I've been dealing with pain in my right shoulder on and off for about eighteen months. My family physician sent me for X-Rays and then referred me to an orthopedic surgeon. The surgeon told me I have a small rotator-cuff tear caused by arthritis, and a hooked acromion. The surgeon also said I was born with an unusually long acromion in the shoulder, which is the most likely cause of the tear. Now, I'm scheduled for surgery in two weeks. Will physical therapy be provided for me afterward? (If not, should it be?) And, in the event I do receive physical therapy, what can I expect?
read in detail




Healing after back surgery
by Scott Kushner, PT, MS, Cert. MDT
Q: Three months ago, I had back surgery for a herniated disc at my L4/L5 level. I was injured at work, where I regularly lift 50- to 100-pound boxes and drive a forklift. Although my doctor told me I could opt out of the surgery, I decided the pain was unbearable. After the procedure, I immediately started six weeks of physical therapy — mostly back strengthening, walking on the treadmill, and some moist heat, ultrasound, and electric stimulation.

When I returned to work, I was told to wear a brace at all times, but it sometimes interferes with my lifting. In addition, I still have some pain in my right foot during the day, mostly toward the end of my shift.

Is the brace a good idea? Also, will my foot pain ever go away?
read in detail




Physical Therapy for Falls
by Scott Kushner, PT, MS, Cert. MDT
Q. About a year and a half ago, a dear friend slipped and fell while we were shopping. She landed on her derriere. After the incident, although she was shaken up, she was able to get to her feet and sit on a bench in the store. Unfortunately, the bench collapsed and she fell again! (She's morbidly obese.)

My friend followed up with her physician, and all X-rays were normal. Even so, she has been complaining of severe central/lower-back pain since the two incidents. She and I are nurses and co-workers. To alleviate the pain, she has tried physical therapy, along with a series of injections, but her symptoms never completely go away. Are there any other suggestions or recommendations you can offer?
read in detail
Physical Therapy for sports injuries
by Scott Kushner, PT, MS, Cert. MDT
Q: I am 26 years old and am involved in different sports, such as softball and basketball, on local teams. I love both of them and do not want to give up either, although both my family doctor and certain family members keep telling me I should. Over the past two years, I've sprained the outside of my right ankle five or six times. I see a local physical therapist in my neighborhood when I re-injure it, but the treatment lasts only two or three weeks at a time. By then, my pain is usually gone, and she says that I test "strong" throughout my foot and ankle. She recently suggested that I wear a foot and ankle support to help me with stability and to prevent future sprains. Is this a good idea?
read in detail
Ask the Therapist: PT answers to pain relief
by Scott Kushner, PT, MS, Cert. MDT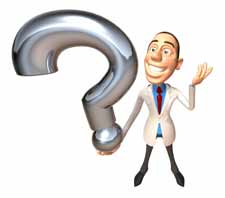 Q: A half a year ago, I had a slip and fall injury at work and sprained my left shoulder. After about five weeks of physical therapy, I was still having difficulty and pain with general mobility. I was assured that it would improve with time and that I should continue to do my home exercises at least daily for another few weeks. When I visited my family doctor, he indicated that I have "frozen shoulder" but didn't really tell me anything beyond that and that it would get better over time on its own.
read in detail