Headaches. What are they?
by Rahul Gupta, MD, FACP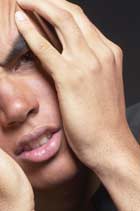 As common as headaches are, they are still in many respects a mystery

Over ninety percent of adults in the United States have had some degree of headache in the last year, and about forty percent of the people worldwide have severe headaches annually. About 28 million Americans suffer from severe migraines that leave them temporarily unable to function at work, at home, or at play..

Chronic headaches result in significant work absenteeism, productivity loss, and escalating medical costs. The economic burden of the disease is difficult to assess overall, but in our country alone, migraine costs employers $13 billion per year due to the missed workdays and impaired work function
read in detail




Woman with Chronic Migraine gets to "rewrite her day"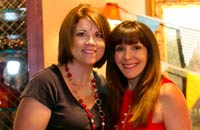 Dana Hartman of Indianapolis, Indiana, is a winner of the Rewrite Your Day campaign, a national educational initiative to raise awareness of the disabling symptoms and burden of Chronic Migraine, sponsored by Allergan, Inc. (NYSE: AGN), the National Headache Foundation, a leading patient authority on headache disorders, and Healthy Women, the nation's leading nonprofit health information source for women. As part of the campaign, Mindy Weiss, one of the most sought-after event planners in the United States, re-created a special day that Hartman missed because of Chronic Migraine.
read in detail




Sinus or Migraine?
by Thomas F. Rosenberg, MD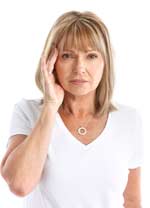 Determining if a headache is caused by sinus or a migraine can be a dilemma not only for patients but for physicians as well. Typically, patients will call their doctor with 'sinus complaints' such as pressure, pain in the face or behind the eye, and a feeling of nausea. And, frequently, their doctor will tell them it is probably a 'sinus infection', and will call in an antibiotic. Chances are, the symptoms continue without relief. So, let's look at some of these symptoms to acquire clarity on these conditions.
read in detail